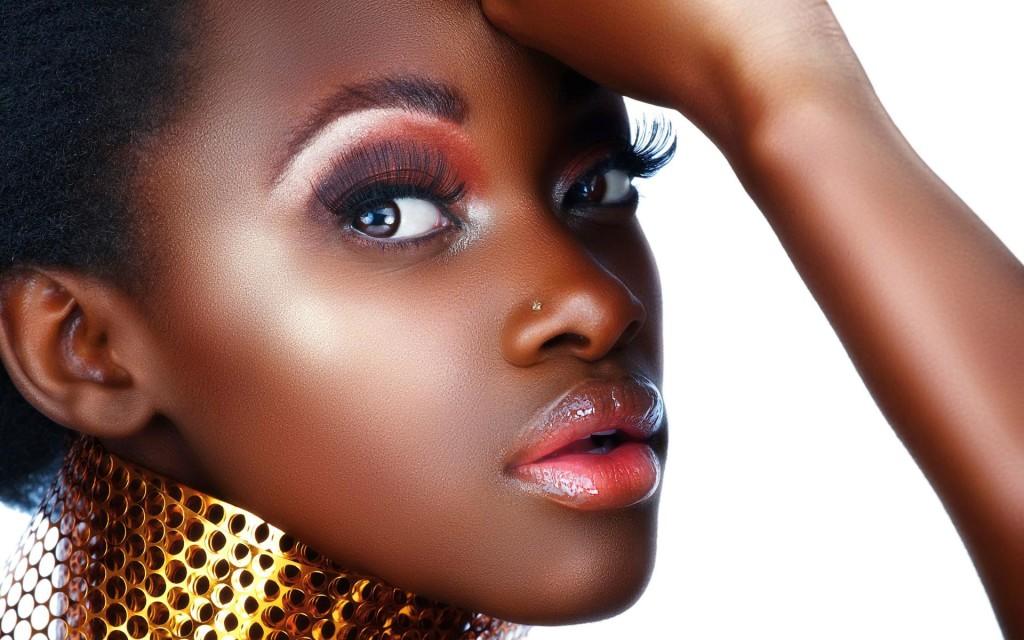 Are you interested in starting a successful business in Africa's beauty industry? Then this article is indeed for you, and in the end I will share the secret strategy 5 African women entrepreneurs used that will amplify your success rate.
I was sitting here for five minutes going through different cultures in my head asking myself: who goes through the longest beauty routines in this world? There will probably never be an empiric answer to that, but one thing is clear: no-one spends on their hair as much as African women do! Don't you agree ladies and gentlemen? It can take hours (that's just our normal routine) – if not days. Yes, I remember my friend plaiting my hairs into these long thin braids that reached to my hips many years ago. It took her half a day until her fingers were hurting and then she suggested to continue the next day. I never chose to have that experience again.

Here are some crazy figures: According to afrique.com, Africans – on the continent – are spending an estimated $7 billion on their hair! People in South Africa, Nigeria and Cameroon alone spend about $1.1 billion on hair care products. That includes shampoo, hair conditioner and relaxers.
3 countries out of 54 African markets are spending over $1billion Dollar?! And this does not even include the market for facial creams, body lotions, and makeups….
According to Ernst & Young, Africa's Fast Moving Consumer Products market will become the biggest sector in Africa surpassing both the mining and the agricultural sector. Cosmetic products are part of that. Here we go.

Setting up a business in Africa's beauty industry means that you are stepping into a market that Africans love and that has an amazing potential in terms of generating revenue. It is surely a competitive market already and big brands like L'Oreal are owning a big market share in Africa already and are keen to get more even buying some of the new local companies. The competition may seem tough, but the truth is that many Africans are still becoming extremely successful today with their beauty businesses. Let's have a look:
Suzie Wokabi  –

Suzie Beauty (Kenya)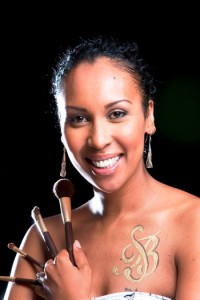 Suzie Wokabi from Kenya is a professional makeup artists who was trained in the US. She returned to Kenya to run a business as a make up artist, but when her quality make up finished she could not find anything locally of equal high quality. She ordered the make up from abroad, and that would finish soon again. So one day she just realized, she had to produce her own professional, high quality make up. She started mixing in her kitchen, and her husband reported that the house looked like a laboratory for many months. But Suzie needed cash to import some of the ingredients and to produce and design her brand. The bank first refused, but eventually gave in (when Suzie refused to give up). She finally created her own makeup line, Suzie Beauty. Today, just a few years later, her company is worth over $1 million. Watch her story: Young Rich – Suzie Wokabi

Magatte Wade – Tiossan (Senegal)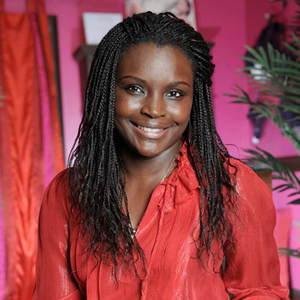 Magatte Wade is a serial entrepreneur, and CEO & founder of Tiossan, a beauty range using African grown ingredients aimed at US customers.
Magatte Wade, who was born in Senegal and educated in France, brought traditional Senegalese herbal skin care recipes to the US where she incorporated them into her luxury beauty brand Tiossan, which means 'origins'. Magatte had already established business contacts with her African beverage business 'Adina', which she left for good in 2009. It was important to her that Senegalese and African valued their own traditions and she once told Forbes Magazine that she wanted to make it happen by getting her African inspired products successful in the US market, only then, she thought, would they be truly valued back home. Magatte still continues that mission.
Magatte had started the Tiossan in 2004 and today her brand is sold at major retailers in the US. Magatte has plans to sell her product in Africa in future. She has also helped women in Senegal to grow organic hibiscus, and trading that world-wide.
Sisters Louiza Rademan and Christine Buchanan – Oh-lief Natural Products (South Africa)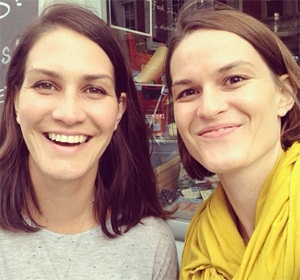 Sisters Louiza Rademan and Christine Buchanan from Cape-Town were always fans of natural and organic beauty products, and when Buchanan was expecting her first child, she wanted to use products with natural ingredients for her child. However, she was unable to find a suitable range on the shelves, so she and her sister created a nappy balm mixing it together in the kitchen. That quickly became very popular with family and friends who also had children, especially because it also proved to effectively treat nappy rush.
The sisters decided to name their balm 'Oh-lief' and attended a 3-day trade show after they prepared 100 units for the event the day before. To their amazement everything sold out the first day. The sister quickly produced 100 more pots the same night only for that to sell out the next day, too. At the end of the trade show, they had sold 300 units of their new product and just knew then they were onto something.

Louiza and Christina decided to refine their products and quit their day jobs in property and architecture. To make a short story even shorter: They started direct selling where women could earn money selling 'Oh-lief' to other women (using the Tupperware method). Then they produced an organic range for adults, and just a few days ago Woolworth is reported to be stocking their brand soon in 2 stores throughout South Africa. And the sisters have now even customers in Europe. Since the very start of mixing something together in the kitchen, their revenue had always been growing….and continues to do so.
 

Grace Amey-Obeng- Forever Clair (Ghana)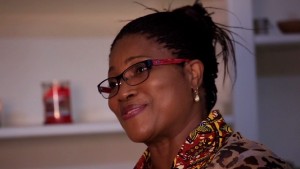 I have featured the story of Grace before, but she simply belongs into this article with her amazing and inspiring success story in the beauty industry. So here it is again: Grace's story is not one of the new upcoming success stories in Africa as she started her business back in 1998, but her journey is still regularly featured in the media. Grace started her business to promote the beauty of black sin as a response to the growing skin bleaching trends in Africa. With just $100 in hand she started selling beauty products that reverse the damages of skin bleaching creams bringing back the natural beauty of African women. Clair did not start with an office or a trade show, but going door to door teaching women how to care for their skin. Grace was extremely successful in doing so and today her business comprises of eight branches across Ghana including clinics, her very own cosmetics and skincare range and a beauty college run by over 95 employees. Grace exports her products to Nigeria, Togo, Ivory Coast, Burkina Faso, Switzerland and the UK and her business today has an annual turnover of $8 to 10 million. Oh, did I mention she started with US$100?
These are the success stories of entrepreneurs Africa.
There is one thing that all these amazing women had in common and that was a real passion for what they wanted to achieve. This is precisely why they spent nights mixing creams at home or running from door to door continuing one step at the time; they simply had great faith in their product. But what was the secret strategy that catapulted their product to success? Did you spot it?
Here is their secret: They ALL found out that something that was really important to them personally as a woman was not available on the local market, there was a gap and they pulled out all the stops to fill it. These women became pioneers in what they wanted to achieve, they had a vision and made it happen – today thousands and hundreds thousands of women and mothers are buying their beauty products – products that all had a somewhat unique message attached to them.
Now, go out and find your gap and your message for your very own Africa beauty product. There is no reason why you cannot find yourself soon on a similar successful journey! And as always, please feel free to share your thoughts or questions with us below!