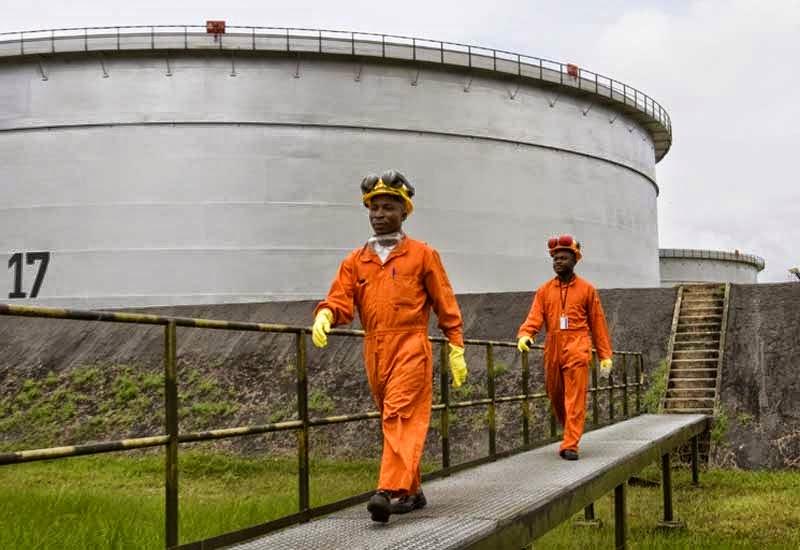 Have you ever thought about tapping into Africa's opportunities in the oil and gas industry? Yes, African governments of oil-producing countries are now trying to diversify their economy in order to decrease the dependency on oil revenues, but that does not mean you cannot strive for opportunities in that sector. So I am glad that a keen reader of Africa Business Jumpstart asked me to shed some light into this on my blog. Well, I have to confess that this is an area I know rather little about. So I spontaneously reached out to an expert in this field in London. I know him personally and was delighted when he agreed to write a blog post for our online community.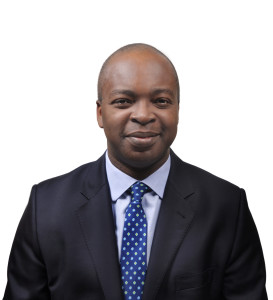 I am happy to announce yet another guest post on Africa Business Jumpstart brought to us by Paul Okaru, the Managing Director of Sub-Sahara Africa Ventures Ltd in London.  He is a senior consultant in this area and has advised companies, high-net investors and funds with their market entry into Nigeria's oil, gas, and energy sector. And although some of the insights may be a bit market specific, Paul Okaru is shedding light into the various aspects and avenues you should be aware of  if you want to venture into the oil and gas industry that would generally apply. Enjoy the article!
Opportunities In The Oil And Gas Industry
Nigeria is Africa's largest producer of crude oil and has the largest reserves of natural gas in Africa. There has been an oil and gas industry in Nigeria since 1908 but the first commercial discovery of oil was made at Oloibiri in Bayelsa State of Nigeria in 1956.
There are many activities which are involved with the oil & gas industry production value chain. Upstream generally refers to activities involved with exploration and production of oil, mid-stream refers to transportation via pipelines, rail, barge or oil tanker, storage and wholesale marketing of crude oil and refined products. The downstream is linked with the midstream as it involves refining crude oil and processing raw natural gas, as well as the distribution of the refined petroleum products.
The various activities present many opportunities for a business that wants to get involved in the oil & gas industry. Deciding which activity you choose to get involved with should be based on resources available to you and your area of interest/expertise.
In recent years most African countries have sought to make the oil & gas industry opportunities available to local indigenous companies to reduce the dominance by international Oil Companies (IOCs). This push to give more opportunities to local companies is called local content and in Nigeria the passage of the Nigerian oil & gas content development act seeks to ensure the development of indigenous companies' competence through active participation of Nigerian owned companies in various oil & gas activities. This by implication means local resources and materials should be involved in oil & gas industry activities in the country.
Given the general aim of the Nigerian government to favour local content, a foreign company wishing to participate in the industry in Nigeria would be best advised to find a strong local partner to satisfy the local content requirements and also facilitate dealing with the regulator. Most activities in the oil & gas industry in Nigeria are regulated by the Department of Petroleum Resources and it is likely one would need to get a license from them to carry out activities in Nigeria. The DPR website is worth taking a look at.
While local expertise in the industry is increasing, local indigenous companies are constantly looking for foreign partners that can bring financial and technical expertise to complement their local know-how. In this respect one needs to do a due diligence to ensure they have selected an appropriate local partner and likewise know what you can offer both in terms of expertise and /or resources.
In terms of finding opportunities there are several ways to do this. One way is to attend specific oil & gas related events which are held in major cities such as London, Lagos, Houston and Abuja that cover certain aspects of the industry. Networking at these events can be useful as you often meet people looking for suppliers of certain products or services in various aspects of the industry. Tenders often appear in local newspapers in Nigeria which may also be a way to get involved in the industry. Another good source for tenders is NIPEX: but as mentioned earlier if you are a foreign company you will need to either register a company in Nigeria and meet the local content requirements to be eligible to participate in a tender or you may simply base yourself in the foreign country and work with the local company in Nigeria by providing specific expertise or resources. In any case detailed research is required and extensive due diligence is key to selecting the appropriate local partner.
IOCs have in recent years been selling onshore upstream assets in Nigeria and this gives opportunity to those who wish to participate in the Nigeria upstream to acquire assets that are being sold by IOCs. The Nigerian government is also very keen on the monetization of natural gas as there is a need to develop gas assets to supply energy power stations, industry and also for use of LPG.
There are other opportunities in the oil & gas value chain such as supply vessels, spare parts for various aspects of the industry, maintenance and repairs of pipelines especially given the security concerns in the Niger delta area all present opportunities for those wishing to get involved in the industry.
An exploratory visit to Nigeria is always a good idea and first step for those wishing to get involved in the industry. A visit to DPR the body that regulates most activities and issues licenses is always a good idea as they are likely to give you a very good overview of opportunities and requirements based on your own resources and capabilities.
Feel free to share your feedback in the comment section below. If you are serious about venturing into this industry in Nigeria and you need further advice, you may contact Paul Okaru via his company website here.