Here at Africa Business Jumpstart we are all about walking the talk and making the most of the opportunities Africa has to offer. This is Africa's time to shine and we want to be part of that, build wealth for ourselves and our families while contributing towards  economic empowerment and the future of Africa. That's the power combination and purpose  in life you can sign up to! I truly believe it's not just about business, it's about making an impact, and creating a lifestyle you crave for.
If you are ready to walk the talk you can get started immediately with concrete action towards your Africa Business dream. Here are my suggestions to get started. Stay in the space and you will see the momentum grow.
STEP
01

Get my FREE Mini Course
Sign up to my FREE 3-part audio mini course 'BEST FOR DIASPORA' and you will get immediately access to the first part of my mini course today. It's fast, easy, and packed with insights.
Get actionable tips on my blog
Browse this website and read my Blog How to do business in Africa' , which is packed with action-oriented Africa business tips and markets insights for you to use – it's free! If you have questions, leave a comment under the post – I'll try to reply to as many as I can.
STEP
02

STEP
03

Stay in the Space – the Africa Business Space that is!
Like our Facebook community page or watch My YouTube videos, which are another great free resource for you to get guidance. You can also join me on LinkedIn. Share articles, post your questions, learn from others, or communicate your own experiences within our social media communities – let's get the word out and be part of our movement to create African wealth. Use the comment section on this website for the same purpose!
Get my book: '101 Ways to Make Money in Africa' – Take a couple of weeks to read it and you will be more knowledgeable about what works in Africa than you would be researching the Internet for months!
STEP
04

STEP
05

Work with me.
This is for the most ambitious ready to walk the talk and make leaps. I invite you to take your ambition to the next level by joining one of my three LIVE platforms where you can work with me in person on your African business and get real results. But be aware: openings to enrol only happen during a very limited time in the year, so make sure you don't miss it. You can read more on my live platforms further down on this page.
So, to sum it up: If you are ready for this new journey in business and life, I  am here to serve you as your Africa business coach both online and offline. I am here to empower you to make informed decisions faster and more confidently and while Africa's window of opportunities is still wide open. Don't miss out on the chance to turn your life around in a way you had never imagined possible for yourself! It's exciting, I promise you.
Be ready for the journey. Give it a go !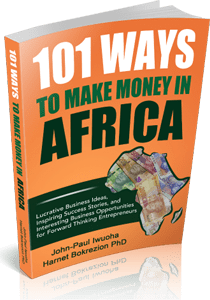 If you want to do business, make an impact, and make money in Africa, this book WILL change your life!
If you're looking for a rich source of business ideas and concepts that WILL work in Africa, you should read my book! You'll find lots of innovative, practical and proven business ideas that have the potential to make money in Africa. You can get immediately access to the e-book below or order it as hard copy version from Amazon.
Buzzing troop! If you want to be trained by me and start interacting and networking with like-minded people who share your ambition, my live Africa Business Bootcamp training events in the UK and the US are for you! This is a an intensive training running over 2 days where you will learn success strategies and action steps that no-one else – hands down – will ever teach you.
I will show you how you can get started doing business in / with Africa cutting down TIME, RISK, and related COST and I will break it down into actionable steps for you. UK training takes place in February each year. US training (both East and West coast) takes place in March. Hope to see you there!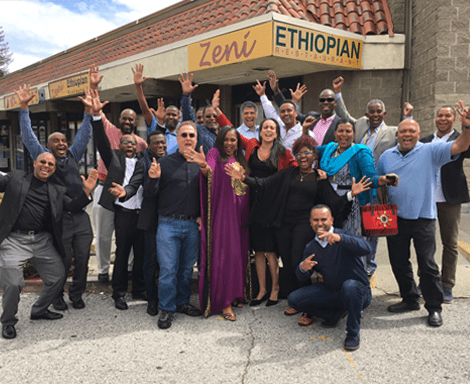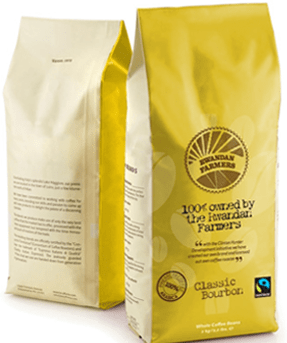 Hocus Pocus Focus! Here is what I realized working with many trainees and clients: Training events and coaching sessions are great to make leaps, but they offer only short-term guidance. And some of you want (or badly need) more! This is why I built our Africa Business Academy. This is my continuity program where you receive ongoing support to successfully get your business off the ground and grow it. It is a bit of an investment in yourself, but investing in a coach and your growth is what successful people do – it's a key trait. And this is YOUR chance to get clarity and hands-on guidance for as long as you want and when you want it.
In our Academy you will get daily access to me on our Networking Foyer, you will be able to participate at our LIVE Hangouts and access real business opportunities in Africa. Enjoy group coaching, building your network with African partners and other Academy members, and be sure to have a really supportive team around you that wants to see you win! Enrolment happens only 3 times a year. We would absolutely love to welcome you on board!
Soak in the spirit of Africa! Are you ready to walk the talk on the ground in Africa? I would love to take you to one of our unforgettable (and extremely useful, of course) annual Business Missions. These are very intense 1-week business and investment missions where we meet with African business partners, liaise with government representatives, and get to know the market and the opportunities during a well-prepared trip. It is very action-oriented occasion and tailored to the interests of each group, so you can get started doing business immediately after the trip. Oh, and of course we will have some fun and great food, too, while soaking up the spirit of Africa.
Be aware the spaces on our missions are extremely limited – join the amazing action, build business rapport, invaluable contacts, and unforgettable memories.