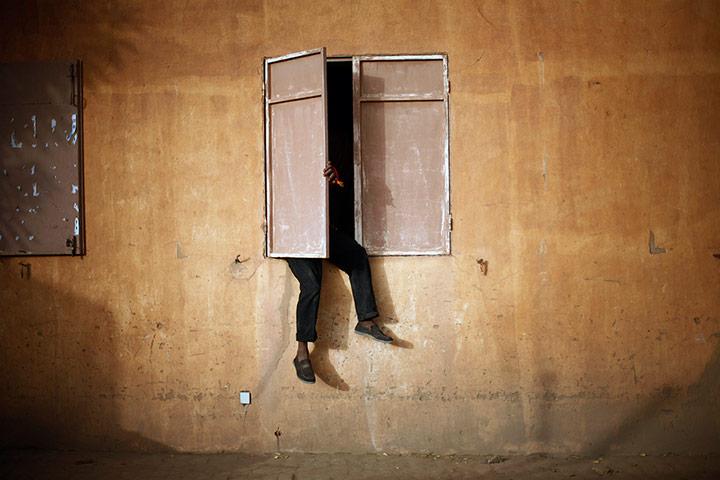 A few years ago, a friend of mine had a new business plan: he was ready to embark in a restaurant business in Eritrea. When I wanted to know more about the idea, he simply smiled. He did not want to reveal much, but at the center of his ambition was the realization that he was tired of living a hectic life in London, he was ready to make it back home instead. Maybe he knew I would warn him had he specified what he was trying to achieve. Eritrea is (and was at the time) one of the most economically deprived countries in Africa and one where licenses can simply be seized with little warning. If, and this was a big if, you receive a business licence in the first place. He knew that, and went anyway, ….because it was home.
A couple of years later we met again and my friend had another smile on his face. Yes, unfortunately the restaurant plan had not worked out (…hmm who would have guessed !). He was back in London, but there was good news, he was now saving towards a business in the newly established state of South Sudan selling drinking water to households by truck. He had done his research, he said, and it was an incredibly lucrative venture, all he needed now were 10,000 Pound Sterling (around US$17,000) for his entire business to be set up, so he could start selling the water. My friend worked hard, squeezed in overtime and double shifts, saved the money, and went to South Sudan. I am not sure what happened, but he was back in London 9 months or so later. Had he lost all the money he invested? Probably yes – But I did not want to ask.
Most of us are surely aware that not everyone who is leaving for Africa is making it big. Some are losing big.
And then there are those Africans in the Diaspora who hear of such failure and somehow their confidence drops and they do not pursue their plans further thinking that maybe it was not such a good idea after all.
Yes, there are factors that we have no influence over, a sudden armed conflict for example. But even in these cases we can often assess and mitigate risks looking at the track record and level of stability of a certain country over the last few years.
However, I truly believe that the main reasons for business failure in Africa are largely self-inflicted ones.
I am convinced that my friend who was very hard working, disciplined, and focused would have made it if he had made smart, well-informed decisions where in Africa to start his venture and how to create a business model that pays him soon. He should have truly put the time and effort in to study and understand several markets and dynamics in Africa and then look at his options. Instead, his decision making was largely based on personal perceptions and short-lived preferences.
Are You Making These 6 Mistakes Setting Your African Business Up For Failure? Here is what you need to avoid:
#1 Are you starting your African business in a location, simply because you are attached to it ?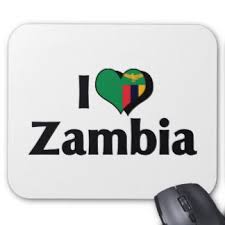 If you come from Nigeria or Kenya, which belong to Africa's current business hot spots, you may as well go for your home country to start a business. Surely, no one can deny the many benefits that would come with it. But fact is that many countries in Africa are still 'high risk – low opportunity' countries, which means that your country of origin or a country you may be attached to in any other form may simply not be a very good place right now for doing business, or it does not have a conducive environment for the sector you chose – even if you know the location inside out.
Lesson for your success: Be flexible and more objective.  Know the wider growth dynamics in Africa and only based on that can you make informed and strategic decisions with long-term outlook when choosing the best country and market for your business. Yes, this means to read, research, and inform yourself. Any short cut increases the risk of failure and can cost you a lot !
#2 Are you starting your African Business without knowing the local regulations?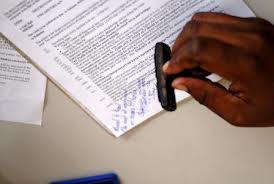 A friend tells you about someone who made huge profits selling shampoo in Angola or building an alcoholic beverage brand in Mozambique. Great, you think, and you start sourcing suppliers and looking into ordering a container full of shampoo, before you then continue to find out more about traditional alcoholic drinks in the region that you could turn into a successful supermarket brand.
But did you know that Angola made imports recently much more difficult by introducing a mandatory registration for all traders and a new license for export and import transactions ?
And were you aware of Decree 54/2013, dated 7th of October 2013, entailing a "Regulation on the control of the production, marketing and consumption of alcoholic beverages" in Mozambique?
Many have started and then found themselves getting stuck in the middle of it suddenly facing restrictive regulations that had already been in place for a while.
Lesson for your success: Know the regulations first before you start intensifying your market research on a sector in a particular country. If you see obstacles, assess if your original plan is still worth to pursue or if you should change your business model. Visit regularly 'Featured Countries' on Africa Business JumpStart where I will keep you informed about regulatory issues as they come in.
# 3 Are you Sitting on your Africa business idea for too long ?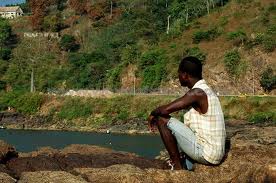 Taking your time to do in-depth market research is good, but carrying your idea around for too long without making much progress is not. Here is what I mean: As we all know, some people – especially those in the Diaspora – want to do business in Africa and they may even have a great idea. But then the implementation of that plan does not happen, instead they continue to postpone. Lack of capital, not finding enough time, work or family related issues are several reasons why some are carrying their Africa business plan around with them. A year passes by, two years…and three. The impressive idea is still there, great, and finally they are ready to pursue it, but what they have not realized is: things in Africa change so fast that the idea may not be so great anymore.
Take South Sudan once more. When it was declared a new country and people were flooding in to set up aid agencies or start doing business in the capital Juba, there was a serious lack of accommodation.  Those who started quickly to build hotels and alternative accommodation made an absolute fortune in no time. A room in dusty underdeveloped Juba in the middle of a poor state that emerged out of decades of civil war would sell at over $150 per night and all rooms were constantly overbooked.
Two colleagues of mine wanted to build accommodation in Juba to get a piece of the cake. One did and is probably smiling, but the other one sat on his idea. He acquired a piece of land, but was unable to build due to his busy work schedule outside the country. He wanted to get some other projects out of the way first. A few years later, he still had the land he had invested in to make it big, but the hotel business did not boom much anymore for newcomers, demand had been saturated by the first movers. What a huge opportunity he missed !
Lesson for your success: Be aware that no day is the same in Africa's economic hubs and things are moving at an enormous rate. Choose your business model once you are truly ready to immerse in it, and maintain a sense of urgency if you want to do business in Africa, as more and more businesses and international companies are moving into Africa.
#4 Are you investing a lot of start capital into your business?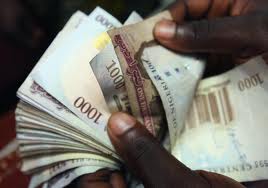 There is a great myth that you need a lot of financial capital to start a business, and that myth is widely upheld when it comes to doing business in Africa. Nothing could be further away from the truth, yet the sad part is that many stop pursuing their ambitions because they have no capital to get started. Others postpone and that can impact on your motivation. Sure, if your business model is to open a high street shop in Accra to sell TVs you will need starting capital to make it happen. So the first point I want to make is: do not be held back by your lack of capital – but instead amend or change your business model, so you won't need all the money for your start up and expand on additions or other projects when you have the money and your business shows real potential.
However, I do not only try to encourage you to pursue your business ambition despite lack of capital, but also want to remind you that hasty and expensive start-ups can cost you a lot (literally!) long-term. Too many have fast run out of cash in a market where bureaucratic processes in particular can take far longer than elsewhere. They heavily invested, saw their Africa business plans fail, now they deal with debt and that of course, makes another new start even more difficult (but still possible!).
So I urge you to revisit and amend your business model if you cannot get started without large debts or working triple shifts. If you are entering a new territory please give your concept second thoughts and chose a business model that requires only small investment or what you can afford. I will certainly cover this issue in more detail here at Africa Business JumpStart and give ideas how to do that.
Lesson for your success: You want a business that starts paying you soon, not one into which you have to pay great amounts of cash over an extended period of time. Amend your model to avoid the financial risk in a market with which you are not yet familiar.
#5  Are you planning to open a marine fishing business in Rwanda or an  upmarket design company in Mali ?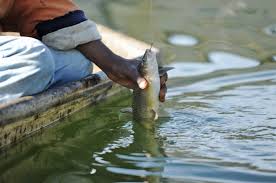 Sure, almost anything is possible – and some people take this to a whole new level, coming up with concepts that simply do not make much sense and of course this will affect your success more than anything else. The issue is: You have to align your business ambitions to the particular market you want to operate in, or if you are flexible chose the right market in Africa after you have designed your business concept and make further adjustments. Your business and your market need to be highly compatible otherwise you are setting your business up for failure! To many African entrepreneurs are not taking that into account.
The title seems a little over the top, but this needs to hit home for some. I do come across ideas that have great potential, but they become almost useless or difficult to implement successfully if you choose the wrong market.  It proves one thing above all: you have not done your research sufficiently ! Or you are so fixed on a certain sector and country that you try to make the shoe fit. Setting up a business in Africa at this point in time is a huge chance, make sure you get it right from the start!
Lesson for your success: Be very clear about who your ideal target group is. Who would be buying from you? Make a list of their characteristics. Then list what other enabling factors your business would need to flourish – port access, a thriving tourist industry, locally available mobile payment systems for example…? Once you are clear about certain factors choose a market in Africa that ticks the most boxes for you. Remain flexible until you to the end of this process.
#6  Are you going with the wind or are you entertaining too many ideas?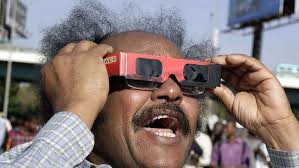 If you are constantly chasing after business 'opportunities' that are coming your way or you have difficulties taming your creative mind, but you have yet to implement a business in Africa successfully, then you urgently need to change your approach!
I know, the pool of opportunities in Africa is huge, and one can easily be tempted by yet another tip that looks like a potential gold mine. But success in Africa is rarely driven by multiplying your chances and striking lucky, there are no short cuts. If you want to build a serious business venture you will need to take a professional approach to it. Entertaining too many ideas is a clear indicator that you do not work with a clear goal and a focus to achieve it. And to do exactly that is the number one rule for success anywhere !
Lesson for your success: Put a stop to the chase. Take a day off and sit in your garden or drive into the mountains to get some space from the noise of the world. Become clear what it is that you want to do and achieve in life and your business. Put a maximum of 5 business ideas down, which you would truly enjoy (remember you are in this for the long-run!) and which would enable you to meet your goal. Play around with the concepts (on paper) and do some initial research, then narrow it all down to ONE business idea/concept and go for it. You should remain flexible to adjust the concept with time to make it stronger, but when other ideas and opportunities come your way, you know that they do not concern you right now, because you are in the middle of developing, implementing, and focusing on your own grand plan. Be consistent and you will soon see and enjoy progress and results.
Are you guilty of any of the above or can you think of more self-inflicted mistakes people make when doing business in Africa? Feel free to leave comments below.
And still. Let's be defined what dosage in this case approaches most of all. There can be it cialis 20mg or something another. To me I think it isn't necessary to choose for you necessary. Think. Perhaps suits you cialis 20 mg It is much better.