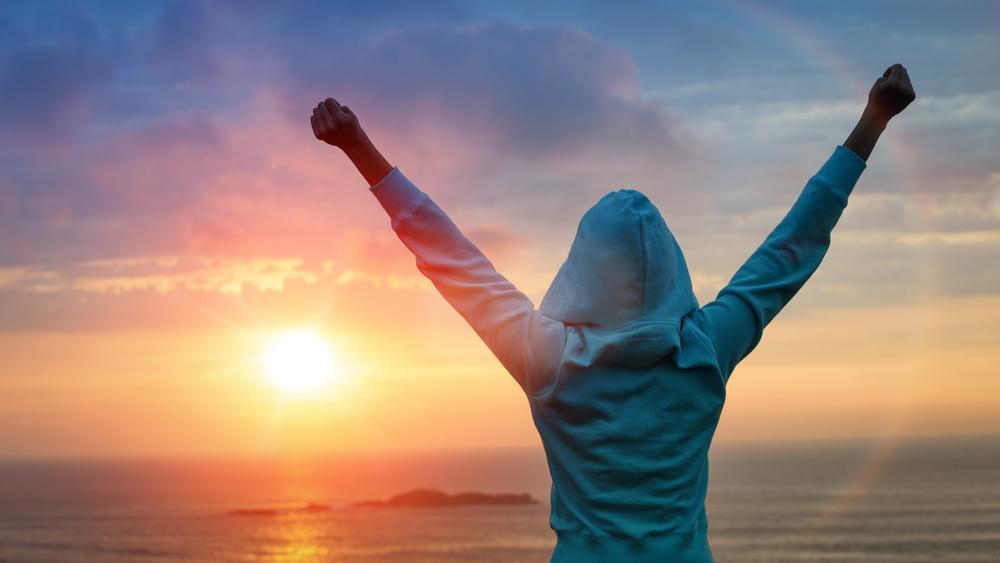 What do you think about when you contemplate opening your African business? Start-up capital, a good business idea, or partnerships that can help you advance your plans? That's good, but there is one very crucial ingredient that very often is the very distinction between those who are in business and those who never get there, between those who are earning a great living and those who have grown their business into a mind-blowing success story.
The problem is, this is probably the single most overlooked ingredient and chances are that you did not give it much attention either (hence you may be struggling with where you are right now). In short, it's the ingredient that can make or break you and it is called:
Education.
Wait, wait – it's not what you think!
I am not talking about your grades at school or a higher educational degree. I certainly do not. Yes, I have a Phd, but believe me my formal education has taught me absolutely nothing about the concept of business or the very principle of success in life. If it had, I would have guided my life towards a different path after high school almost 20 years ago. In fact, I wonder sometimes why our educational system is what it is. In Germany and the UK where I have lived many years, we have one of the best systems in the world, apparently, yet I learned much more about the Roman empire, modern art, and Latin grammar than could have been useful to guide me towards a multifaceted successful life in the 21st century.

So what do I mean with African business success and education?
It's the knowledge that you acquire in your field of interest – your area of business for example – that will expand your potential beyond a point you thought possible, the knowledge that will set you apart from the crowd.
You see, just yesterday I watched a video by Jeff Walker, one of the best marketing gurus in the world and one of the coaches I regularly follow. He actually made the following point in his video: he compared two American guys who went to the same school and had very similar backgrounds – and, they even ended up working for the same company. Yet 20 years later one was managing a small department of that big company, the other one was the president. Luck? Certainly not. Jeff Walker claims that one invested in learning the trade and everything that was part of succeeding and getting where he is. Can you learn success? Yes, to a great part, you can.
As Marva Collins said: Success doesn't come to you… you go to it.

Sure, persistence and patience are character traits that may help, and I luckily have a healthy amount of both (well, at least I think I do, but  then this is always relative). One of my proudest achievement is not my PhD, but the fact that I finished my PhD while taking care of my baby on an average of 5 hours sleep per day and between bottles, playgrounds, and organic vegetable puree. However, the PhD itself did not really get me where I wanted to be…
Until I figured out how to get there, because I badly wanted to find out.
Today, I can honestly claim that maybe 6o-70% of the work I do fall into the technical parts of setting my business up, the planning, the implementation, the networking etc. The rest, over 30%, fall into consciously educating myself to equip me to succeed. Yes, indeed, I have learned it from those who are successful already. People like Jeff Walker, Brendon Burchard, Tony Robbins who are already millionaires and gurus with a world-wide audience invest thousands in their further education, visiting conferences, master-mind groups, and training programs to keep them focused and ahead of the game. I spend about 30% of my time each day to educate myself and strengthen my own personal development.

Africa Business Who?
Two years ago when I started out, I had no idea whatsoever about African business nor did I really know what 'blogging' meant – international development in a charity context had been my world thus far. Today, I run an African business blog, I am a regular contributor on the renowned site howwemadeitinafrica.com, I have even published a book with my partner John-Paul from smallstarter.com called '101 Ways to make Money in Africa' (it will be launched later today on Nov 19, 2014!), and to top it up – I have received the go ahead to write a column about African business for a major world-renowned magazine to be published in January 2015 (will share it once completed). What a milestone! The reason for that wonderful progress: my almost daily education for the last 2 years regarding my subject matter and how to succeed (well, and the conviction that giving-up is not an option, this is why you continue when everything around you seems to stagnate or turn against you).
I hope that you understand that this post however is not about me, but about YOU. I am only sharing personal insights (something that also takes me out of my comfort zone by the way) to invite you onto that journey. I want you to see what you may not have seen so far. Maybe it is that gap in your awareness that is behind your indecisiveness, your loss of direction, your robot-style-life, your lack of confidence, your doubts and fears, because you have not yet found the powerful insights that take you to the next level towards your own road to success. So here is what you will need to do….

One secret to success: How to educate and to equip yourself
1) Find the conviction in you – WHY to live the life you really want
Yes, this is important – if you just 'kinda wan'it' it will not be enough to succeed. You have to feel the urge and the conviction strongly in you. By spending time thinking about where you have reached in life so far and where you really want to go, you can bring that quietened voice out. This will be your engine. And you need to switch it on.
How you can get started: Make that decision that it is time for change. Maybe use the New Year to really start that new journey despite your fears.
2) Learn how to develop a 'success mindset'
This is hugely, hugely important. And you know what, I actually think it is a secret most successful people use, but the society at large is unaware of it. In fact, studies have shown that the great majority of successful people regularly educate themselves and work on their personal development. This is what enables them to do what they do better by a mile. They use online platforms, e-books, audios while driving, DVDs, or visit seminars on personal development. In my view: you have to incorporate this into your life. Reading one book will not be enough. Instead, it should almost become a part of your daily routine. THIS will be a life and success changing ingredient.
How you can get started: Seriously, google 'success mindset' and related topics! Read, read, read… and then spend your evenings watching related you-tube videos by Les Brown, Tony Robbins and Brendon Burchard or others. Watching TV and chatting to friends on the phone can be your Saturday evening activity, the other evenings you need to 'study' and this can really mean to make yourself a nice cup of tea and sit back with a YouTube video or a related book. 
3) Join online coaching programs
Again, this falls into the same area as above. But I really want to make you aware of online coaches that you can access right now via YouTube, their websites, or online coaching products they offer to their subscribers. I used to be somewhat suspicious about these people asking for my e-mail address and yes, while they try to sell you a training program or so down the line (which you do not need to buy if you are not ready or not interested), the value of the free content the best coaches are offering you for absolutely free is amazing! I have signed up to a few of them. Brendon Burchard being one of my favorite. You receive special video material with business and marketing training and just last month, Brendon sent his book 'the Motivation Manifesto' for free to his subscribers. It just arrived in my post a couple of days ago from the States. I only paid the postal delivery. Find the best coaches online and sign up to their newsletters, you won't regret it, in fact you will be very grateful to most of them!
How you can get started: Sign up on the websites of my favorite motivational and business coaches today: Brendon Burchard,  for example and order some of the amazing products you will find of the site of Tony Robbins or Les Brown. You can also watch them on YouTube. It is powerful motivation that really works – apply a little several days a week!
4) Educate yourself about your business niche…know more than the rest
Now, the education about your success mindset and personal development is really to get you into the right state. But you also have a business to implement. The first step to do is in my view to really learn about the African market and certain countries and industries – this is precisely what will allow you to make informed decisions.
Another very important part is to become the best you can in your business niche. Let's say you want to grow mushrooms in Tanzania to start a business. Don't just be concerned about how to get access to a piece of land and on what soil mushrooms would grow – that is really the easy part. Instead, learn everything there is to know in today's mushroom market in Tanzania, Africa, and the world – you will find a lot online. Learn about the most popular mushrooms, the nutrients and health benefits, learn about the different market segments, about gaps in the market, and machinery to process them – every single day or week. Learn about Africa's stakeholders in mushroom production, find out about how other culture use mushrooms…etc. In short, don't just grow mushrooms, but through your regular education on mushrooms and its markets, become an expert, a trader, a consultant, the go-to-person on African mushrooms, it will do wonders for your business. Basically when people hear 'Africa & mushrooms' – in 5-10 years from now, they should think of you. That's the education you need to stand out from the crowd. Be somewhat extraordinary and your business and life will follow you.
How you can get started:  Find African business websites where you can learn more about doing business in Africa and the various markets. I hope of course you will continue reading my blog, but I wrote a post earlier this year where you will find great resources: 'The Top 10 Websites that Help you Identify African Business Opportunities'. Also: Look for online business coaches in your particular business niche. Bloggers for example who teach about your subject – mushrooms. Sign up to their newsletters to stay informed about their latest blogs and offers. 
5) Be patient and persevere
The road towards success is not an easy one, and you need a lot of patience, perseverance, and faith that you will get there eventually by taking one step at the time. Don't be discouraged by setbacks, they are lessons and will test you. Patience and perseverance will get you through the starving times, but what better reward in life can there be than to finally taste the sweet fruits of your success where a few years ago, there were just thoughts.
Today, I am an African entrepreneur, but above all, I am a student – learning the most important lessons of life. Not just by default or destiny, but by consciously seeking them out and educating myself about them, so I am equipped for this exciting yet tough journey ahead. I hope you will find a new meaning in educating yourself towards your own path to success……in Africa, and your life. I wish you all the best with it!
Be a part of Africa's Renaissance
Build a grand lifestyle for yourself
And make a positive impact on the life of others
Today.
And still. Let's be defined what dosage in this case approaches most of all. There can be it cialis 20mg or something another. To me I think it isn't necessary to choose for you necessary. Think. Perhaps suits you cialis 20 mg It is much better.