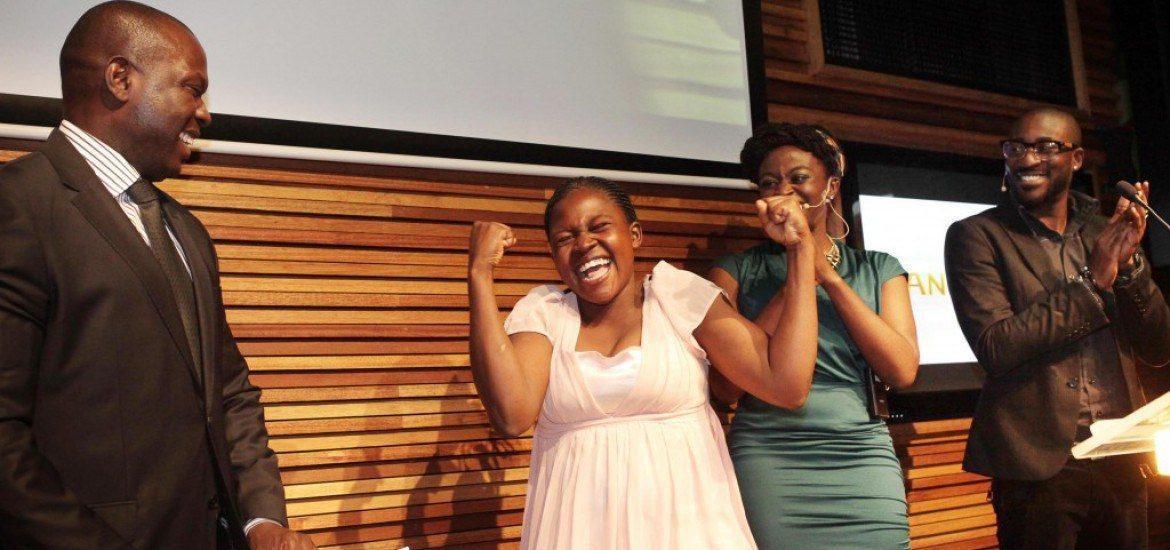 Once in a while I like to feature Africa business startup tips and success stories that I found on the web. Those of you who have been around the block for a while know, that Africa Business Jumpstart is trying to fill a gap: There is ample of macro information on Africa's markets out there, the million Dollar projects that serve big investors, corporations, or government. Further, there is no shortage of information about Africa's poorest communities, all fed to us through the thousands of NGOs, development institutions, and the media. What is missing is the big chunk in the middle. Useful and relevant market information, inspiration, and guidance for aspiring entrepreneurs, SMEs, or individual first-time investors on the continent or abroad who, at large, belong to Africa's middle class.
With Africa Business Jumpstart I am trying to humbly contribute towards this huge, dynamic, yet chronically disregarded missing middle.
Today I am sharing a recent post by allafrica.com featuring some of Africa's youngest and most successful startups – all social entrepreneurs. I have beefed it up a little with visual material, and if you have some time, I urge you to watch the footage. Why? Because it will increase your hope for Africa and for yourself. It will boost your confidence and demonstrate what a significant role you can play as an Africa entrepreneur starting from scratch. The stories below are inspirational, motivating, and wonderful examples how we can all help build a striving Africa, while at the same time, striving towards personal success in our own ways. What a powerful and intriguing combination! Enjoy the article!
Entrepreneurship is challenging, and even more so in Africa. Here are tips from some leading young innovators on the continent.
Being a young entrepreneur is difficult, no matter where you are from. But in Africa, the challenges are often far more emphasised. Resources, financing, mentorship and supporting services are even scarcer. Yet despite this, the continent's youth unemployment is higher than elsewhere, and for many young Africans, entrepreneurship is less of a choice, and more of a requisite for survival.
Last year the Anzisha Prize, Africa's premier award for entrepreneurs between the ages of 15-22, identified a handful of young entrepreneurs who are making it in Africa. Here are some of their tips for success.
1. The most important step is the first one
Cameroonian Nteff Alain is the winner of the 2014 Anzisha Prize and is the entrepreneur behind GiftedMom, an e-content platform for pregnant women.
He says having an idea is easy, but turning it into reality is a whole different story. The wall of challenges an entrepreneur faces can quickly de-motivate someone from following through on their vision. However, Alain's advice is to just start, adding that once the first step is taken, the solutions to these challenges will start to become clearer.
"There are so many challenges in Africa that can make entrepreneurs think they can't do something. But it's very important they just stay focused on the goal and take the first step. And everything else will start to fall into place."
2. Develop your entrepreneurial brand
Tom Osborn is the founder of GreenChar in Kenya, a clean energy start-up that produces charcoal briquettes for cooking purposes that are both healthier and last longer. While GreenChar is barely two years old, it has already caused a buzz. Osborn has won a number of entrepreneurial awards and was recently named as one of Forbes' global '30 under 30′ social entrepreneurs.
His advice to young entrepreneurs: develop both their business and personal brand.
"I think in Africa there are a lot of young entrepreneurs who have great ideas but never get noticed or past the small-scale level. I think one reason is that they poorly position themselves and the organisation. They don't know how to tell their story. They don't know how to create their brand. And I think that is also very important," explains Osborn.
"Entrepreneurs should spend a lot of time not only on their products, but also on working out how they are going to sell them."
3. Going into business with a friend: separating business and pleasure
South African Thato Kgatlhanye is one of the entrepreneurs behind Repurpose Schoolbags, a social initiative that recycles plastic shopping bags to make schoolbags with built-in solar technology so underprivileged children can study after dark.
Her co-founder, Rea Ngwane, is also her childhood friend and the duo has developed a good working partnership by learning to separate their personal relationship from their business.
"When you form a business partnership with your friend, act as though you met that person that day," advises Kgatlhanye.
"You can't say because you've known your friend since grade four, you'll work well together in business. No – you have known them since you decided to start a company together. So get to know your business partner as a business partner, not a friend, because business and friendship is a different ball game."
Another trick that proved beneficial for the co-founders was to get a business coach to help them get comfortable in their business relationship. "And I think that's the best advice. Get a business coach, be honest, leave the ego at the door and hustle."
4. A good team is everything
Togolese Sam Kodo is a bit of a robotics genius. By age seven he had built his first robot, and today he is the founder of Infinite Loop, a company that locally produces low-cost personal computers for students. However, Kodo acknowledges there is more to running a business than being a computer whizz. He believes the key ingredient for success is a good team.
"Bill Gates or Mark Zuckerberg might not have particularly been good businessmen or good administrators or even good at marketing, but what they did was surround themselves with people who have the competencies and skills to turn their [innovations and computer skills] into a company."
Kodo explains that he and his business partner have complementary skills, which they use to make joint business decisions. "When you choose a business partner, choose someone who complements you – not someone with the same skills."
5. Motivation must come from within, not from others
Entrepreneurial success is far from easy to achieve, and many youths will be discouraged by family and friends from giving up a stable salary to follow an entrepreneurial vision. However, while entrepreneurs should not be unrealistic or ignorant about the huge risks they face, they also have to be "a bit" brave.
This was noted by Winifred Selby, co-founder of Ghana Bamboo Bikes Initiative, a company that has received numerous global awards since its inception. Selby believes it is important for entrepreneurs to draw inspiration and courage from their own dreams and passions, rather than simply rely on the support of others.
"There were so many friends who laughed when they heard about the bamboo bike idea. Some people will definitely discourage you, but one thing I've realised in life is that you have to be focused.
"People never understand your journey because it is not theirs to understand."
The Anzisha Prize is the premier award for African entrepreneurs aged 15-22 who have developed and implemented innovative businesses or solutions that have a positive impact on their communities. Follow The Anzisha Prize on Twitter, Facebook and YouTube.
Now, as always we would love to hear from you! What do you think about social entrepreneurship in Africa? Do you thing is is foremost impactful or potentially also very profitable?
And still. Let's be defined what dosage in this case approaches most of all. There can be it cialis 20mg or something another. To me I think it isn't necessary to choose for you necessary. Think. Perhaps suits you cialis 20 mg It is much better.