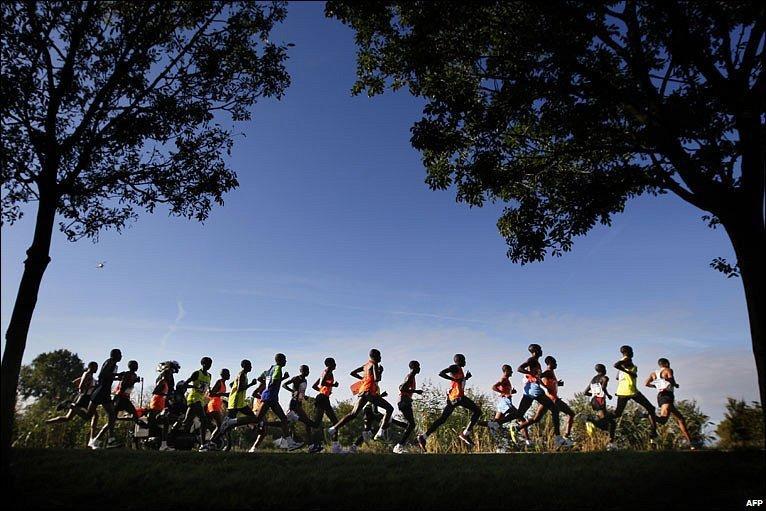 What are actually your odds of becoming successful in Africa? And who are the African entrepreneurs who made it?
Well, most countries in Africa have no statistical data available about the rate of start up failure, and many more don't publish the data.
But across the world, your odds to grow a successful business are pretty weak. Let's have a quick look:
The Wall Street Journal reported in September 2013 that 56% of Americans thought that they were capable of launching their own company while 9% actually took the plunge and took steps to start a business. So it's official. Most people who 'want to open a business' actually never do.
And those who do…well…
According to the US Bureau of Labour Statistics, 50% of start ups in the US don't make it across the first five years, for some sectors it is as high as 65% many more close thereafter. But the figures for Africa where businesses face many more challenges may even be higher. According to Absa Small Business, in 2010, 63% of start up businesses in South Africa closed within the two years of trading!
Not very encouraging to say the least, but I think there is much more to it than the lack of technical know how. I touched on the attributes that you need in order to become successful in my blog 'Do you have what it takes to become a successful Africa entrepreneur'. Please read it if you have not done so yet, it has some important messages for your success in Africa.
But do you know one key point that you hear again and again from those who made it big?
Get a mentor! Yes, incredibly, they all have one, even years after they reached their first million! I think this can be a challenge for us as Africans. No, not making a million..…I meant getting the mentor.
First of all (and sorry if I generalize for the sake of practicality), we find it hard to ask for help. Secondly, whom do we ask, it's not like we our continent is endeavored with too many role models in this regard. And then there may always be the fear someone steals our idea. Well, rightly so if I may point out, start something unique in Africa and six months later you will slowly come to the realization that business across the city are copying it from you. But that should not stop you to seek advice. Everything may have a downside, but we ought to look at the great benefits and as a well-known African proverb says: "If you want to go fast go alone. If you want to go far go together."
Therefore, let's not underestimate what a mentor can do for us. I used an American online mentor to build this blog. I followed all his advice (it better works out!).  But I also go back to his teaching and that of other great coaches when I feel stuck, or unmotivated, or contemplating my next move.
In short: I think we should get mentors for our African businesses.
Many of us will happily tap into the advice of the many Western coaches, but if we want to do business in Africa, we need advice from those who have worked in Africa, in particular from successful Africans who can not just give us great business advice, but who understand our cultural barriers and strengths as well.  Luckily they are out there and their number is increasing fast. They may not have become accessible mentors or coaches yet, but they are very successful, tech savvy, and happy to share valuable business lessons. I have collected some of their wise words for you today. Enjoy!
Chris Kirubi (Kenya)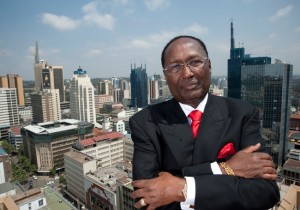 Chris Kirubi, aged 70, is an Kenyan entrepreneur who has built an empire spanning real estate, manufacturing and investments that ranks him as one of the wealthiest people in Africa. He says:
"Business is always a struggle. There are always obstacles and competitors. There is never an open road, except the wide road that leads to failure. Every great success has always been achieved by fight. Every winner has scars….The men who succeed are the efficient few. They are the few who have the ambition and will-power to develop themselves. So choose to be among the few today."  
Magatte Wade (Senegal)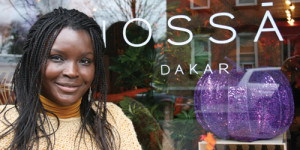 Magatte Wade is a serial entrepreneur, and CEO & founder of Tiossan a beauty range using African grown ingredients aimed at US customers. She says:
Many Africans are unaware that the "cultural creative" demographic in the U.S. and Europe actively seeks out high-quality products from exotic cultures. With a sophisticated branding strategy that targets this demographic, we can replace the negative connotations of the Africa brand with a positive appeal, and bring the best of African culture into the global marketplace as a prestige brand.  [CNN]
Ashish J. Thakkar (Uganda)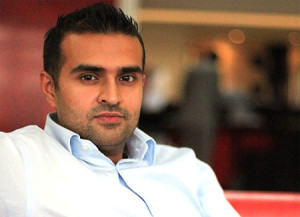 Ugandan-born maverick entrepreneur Ashish J. Thakkar, aged 31, built the Mara Group, a diversified conglomerate with approximately $100 million in revenues operating now across Africa. He says:
"It's difficult to identify one specific reason or catalyst [for my success], but above all other things, I believe a strong sense of perseverance, always thinking big and aiming high, and of course positivity, has allowed me to realize my vision."  [Forbes]
Patrick Ngowi (Tanzania)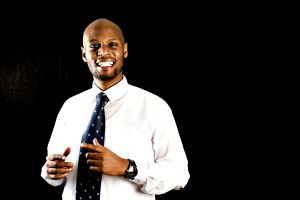 Patrick E. Ngowi is the CEO of Helvetic Solar Contractors, a multi-million solar power company he built from scratch in Tanzania. He says:
You should start small, with lean operations, and scale up as you go along. I started my solar company being the only employee, going on roof tops to install one solar panel at a time. I made sure every client got value for their investment and, most importantly, was satisfied. Our clients became our ambassadors, especially at a time when there was no budget for marketing. [CNN]
Akilo Dangote (Nigeria)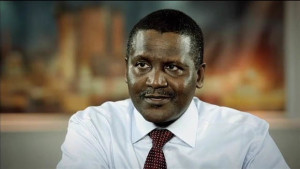 Akilo Dangote is founder and owner of the Dangote group, which has become famous for cement production but know spans over several sectors. He is said to be Africa's richest man. He says:
You need to be very focused in what you are doing. Once you believe in what you are doing [you will succeed]. You should not take business or a job as something you must do, you should take it as a part of your hobby,  if it is part of your hobby you'll do it better. [YouTube interview]
 Jason Njoku (Nigeria)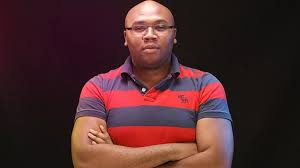 Jason Njoku who lived in the UK is the founder of iROKO. He received a US$ 8 Million investment for iROKOtv, which streams Nollywood movies to Nigerians across the world.
You have to be on the ground in Africa. I personally don't believe that you can start a business in Africa if you don't immerse yourself in the market 100%.
You also have to keep speaking to your audience — don't make assumptions about what you think they want as you might be wrong, especially if you have moved back to Africa after a long spell abroad — many Western models do not apply to African audiences and consumers. You need to have African solutions to African nuances and challenges. [CNN]
Heshan de Silva (Kenya)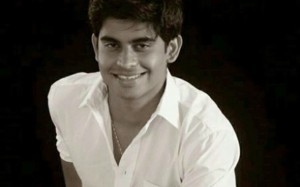 Heshan de Silva is the founder of DSGVenCap a seeds investment company for entrepreneurs estimated at over US$ 10 Million. He says:
Transplanting what works in the West and the East over here doesn't cut it. You need to innovate locally and address challenges that people face on the ground. Make the start-up relevant to the masses in a way that's accessible, and you're on the right path.
You need good market research. Often we think we're "on to something" when we are not. Make sure you're addressing issues that are really affecting people, not just those you think are affecting them. [CNN]
Issam Chleuh (Mali)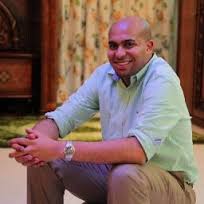 Issam Chleuh founder of Africa Impact Group an international organization focused on directing investment to socially and environmentally beneficial venture. He says:
It's important to carefully think through the whole ecosystem and supply chain of your business to make sure you cover all the steps along your way to success. Be mindful of people's promises and double check their work — your employees, clients and partners. Africa has a laid back culture, and it's important to have control and oversight over all segments of your operations.
However, opportunities are endless — dare to innovate in Africa, the rewards will make you forget about all the risks.
On his Facebook page Issam brings it to the point: "When you want somethin' go and get it. Period."
Rapelang Rabana (Botswana)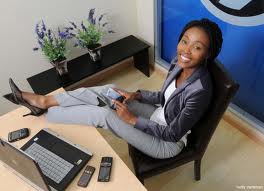 Rapelang Rabana is the founder of South African firm Yeigo Communications. She was  mentioned by CNN as a World Economic Forum Global Shaper, all before the age of 30. She says:
There will never be enough jobs for all the young people today – more and more of us must become entrepreneurs. The internet does a lot to level the playing field with regards to access to information…you can become an expert in any field now if you put in the work and time to teach yourself. All we had to start was an internet connection and a cheap laptop, yet we produced world-class innovation.
Develop your mind. More than ever, there is so much to learn, so much to know, so many different things to do. The opportunities to be whoever you want to be have never been more accessible to those who pursue their dreams [Ventures-Africa]  
I hope you feel inspired and we shall continue to follow those already successful doing business in Africa.
Be part of Africa's renaissance.
Build a grand lifestyle for yourself.
And make a positive impact on the lives of others. Today.
And still. Let's be defined what dosage in this case approaches most of all. There can be it cialis 20mg or something another. To me I think it isn't necessary to choose for you necessary. Think. Perhaps suits you cialis 20 mg It is much better.