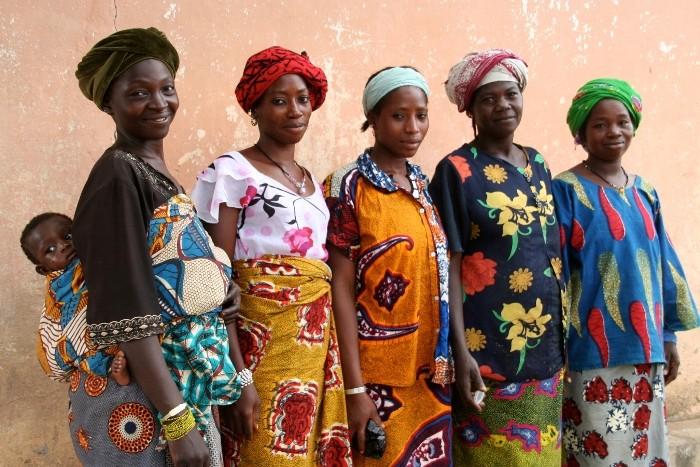 We talk about tech hubs in Nairobi, grand shopping malls in Abuja, and luxury real estate in Cape Town and just when we get excited about doing business in Africa, disaster strikes and other familiar faces of Africa's realities appear in front of our eyes. Poverty, violence, injustice.
That's the challenge we have to tackle.
But it can also be an incredible driving force towards our success as Africa entrepreneurs when we focus on a vision for Africa and our respective nations. Many now take the decision to engage in philanthropy or social entrepreneurship. This means that not just profit, but social impact is a major business objective. There is a new wave of social entrepreneurship solving Africa's problems and such efficient efforts are being noticed. Social entrepreneurs are regularly featured in Africa's media outlets and during the World Economic Forum on Africa in Abuja last month seven were honored as Africa Social Entrepreneurs of the Year.
It won't be difficult to find problems in Africa that you could address with a business venture. How to solve them exactly is more of a challenge, especially when your target market consists of Africa's poor and disadvantaged – less educated, less spending power, less opportunities to access your products or services.
Today, I want to share business opportunities you may never have thought of: Making profit by improving the social status quo.
So let's think of an African problem…
Allow me to use one that has stuck with me for the last few weeks when I read the latest 'State of the World's Mothers 2014' report published by Save the Children highlighting the situation of women and mothers across the globe
Problem: Africa was almost fully presenting the last 40 spots of the 178 countries. Here we go, Africa is the worst place being a mother. Unexpectedly, Nigeria, Africa's fastest growing economy made it into the last 5 countries in the world. It is a very sad reminder of the long path ahead. [Just in case you are interested: Finland, Norway, Sweden, Iceland, and Netherlands are making up the top 5, – the UK made it onto spot 27 and the USA on 31]
Objective: To improve the state of mothers in Africa through social entrepreneurship making a profit.
Here are a few ideas for your business:
#1 Market and sell birth control products 
The universal access to birth control and family planning will empower African women and save them from high death rates during birth and abortions. It will also leave them with more time and energy to take care of themselves, their families. It has been reported that the demand for birth control products has risen in West Africa as child mortality has gone down and more babies survive. This can be an interesting market demand for you, as more women in Africa are rising into the middle class, are working full-time, and are economically empowered.
#2 Establish a micro-finance institution or bank for women
It has been proven again and again that impoverished or disadvantaged women are a catalyst for change beyond their immediate families when they are empowered. The access to finance is one of the greatest tools to build the capacities of women allowing them for the first time to start their own businesses. This opportunity has so many benefits for women. It allows them to send their children to school, attend health facilities when the need arises, become more independent from men, and help develop their communities. Your business can be started with a relatively small investment and has huge potential for growth.

#3 Manufacture low-cost sanitary towels
If you have never thought about this, you would not be able to image how much some African girls and women endure each month due to lack of sanitary towels. Missing school and work, feeling ashamed, being ridiculed, getting infections because they are using dirty material such as dirty clothes, newspapers, soil and dry grass.
22 year-old Kenyan, Paul Barclay, has acted on this. Three years ago he founded Impact Africa Industries, a company that produces low cost sanitary pads for poor women in informal settlements. He now sells the pads to as far as Uganda and South Sudan. The company is located in Kitale, a small town in Western Kenya and has today 23 employees, 15 of whom are women who help in production and distribution of the sanitary pads. Paul is a World Economic Forum Global Shaper and an Anzisha Prize Fellow for 2013. You can replicate this success story in other parts of Africa!
'Period of Shame' : Touching video about young women and girls in Kenya.
Indian entrepreneur who rose to international fame inventing low cost sanitary pads
#4 Set up an enterprise employing disadvantaged women
Ethiopian self-made millionaire Bethlehem Tilahun Alemu has done just that when she founded her shoe company SoleRebels. She employed disadvantaged women many of whom suffered from leprosy. She re-integrated these women back into society and improved their living standards, while building a very successful company for herself.
#5 Establish children day care centers and networks
This is a venture providing invaluable support to women and it is needed as much in upper middle-class residential areas as it is in slum-like settlements. Your concept of course needs to be designed in a way that is profitable if you plan to target women with little spending power. That's what successful entrepreneurs do, they study the situation and then find a solution that works.
But what ever business in Africa you are establishing, think about how your business can represent and assist women on the continent. Africa is apparently the worst place to be a mother, it's our responsibility to change that. African women deserve so much better. After they carried the pain of failed men-lead policies across Africa for decades, it's now time they are empowered to contribute towards shaping a better future for Africa. After all, let's not forget, they gave birth to this great continent. Literally.
What's your take on this?