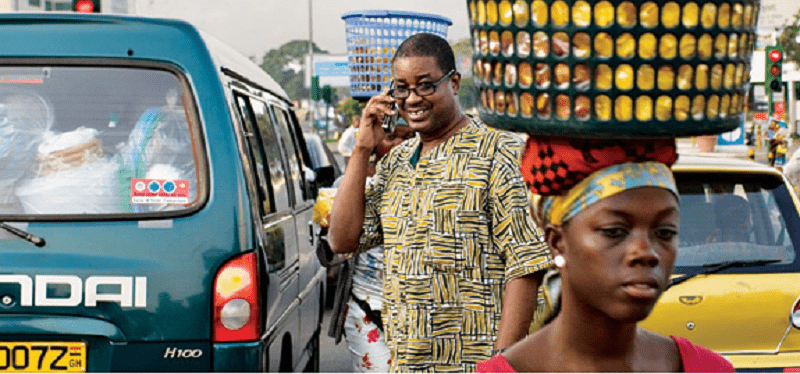 Are you thinking of starting a business in Ghana? Ghana has a lot going for it as a market in Africa – not least because it is an African market with a relatively low level of security risk and corruption concerns, it ranks high in good governance and is on 4th place in Africa for 'ease of doing business' according to the World Bank.
Yes, fair enough, Ghana has recently experienced a bit of an economic slowdown, having said that, it remains a top priority market in Africa and one worth considering for business. So today, I thought I let you in on some developments that are less obvious, but that offer you – dear Africa Business Jumpstarter – nice little gaps to fill.
#1 'Brand Ghana' is entering the manufacturing market
In 2014, no other than the President of Ghana himself inaugurated an 18-member Steering Committee to promote Made-In-Ghana goods. The Committee, chaired by the Minister of Trade and Industry was expected to design policies to promote a national programme on patronising locally manufactured products.
And in May 2015, progress was made towards this effort during 'The Made-In-Ghana Logo contest' organised by the Ministry of Trade and Industry. Ghana was looking for a logo to serve as the brand for products of local industries. The main objective of the whole Made-In-Ghana initiative 'is to support local manufacturers, create jobs, generate income, improve quality of life, reduce trade imbalance and to change the mindset of Ghanaians towards locally manufactured products'. And we will surely see more of that soon.
Now, this is a development you should be aware of when you plan to manufacture in Ghana, but also when you are planning to start doing business in the areas of export & related capacity building, packaging, branding, product marketing & advertising, related technologies, or events organisation. I think there is potential for you to tap into this national effort: Just think about a Made-in-Ghana communications & brand agency, or a 'Made-in-Ghana Trade Fair & Exhibition' – or if you are somewhere abroad: A 'Made-in-Ghana Meets Made-in-Germany Fair' to promote bilateral trade. The current trend would build a strong context for your business startup, and you will have a lot of powerful partners on your side: local manufacturers and government for example.
Such effort could also work in other African countries who are actively working towards increased national brand awareness for certain industries.
#2 Ghana starting a solar power wave – and then pulls the brakes
Although Ghana is said to have the second highest electricity penetration in Africa with 76% of the population linked to the grid, Ghana's energy crisis has deepened, leading to power rationing.
Determined to do something and despite a major solar power plant deal with China that is being discussed, the government called for investment in small-scale solar power solutions…..well, and then received so many solar project applications it had to pull the brakes by establishing a temporary cap of 150MW.
Ghana's deputy minister for power, was quoted to have said that he was encouraged by the "overwhelming interest" among investors in utility-scale solar in Ghana, but said the imposition of restrictions had been made necessary to "maintain the integrity of the national grid". Because the level of deployment was soon revealed to be far more than Ghana's limited grid was capable of handling.
Well, personally I would think there is a loooooong way to go from project application to implementation, and I am not sure if this is not a rushed form of risk mitigation – what is if several projects under-deliver? Having said that, as a smaller startup you will be hardly affected by this. It is a great time to start your solar power business in Ghana, a market with an overall very conducive business environment in this regard – just make sure you don't grow too big 🙂
(I actually did some calculations and given a central air conditioning system would require 3,500 Watt – I googled that bit – you can install about 43,000 central air conditioners before you become of concern to the government. For now, that is.)
#3 Ghana is a hotspot for Americans of African descent repatriating
An increasing number of Americans of African descent are repatriating to Africa – and it is reported that Ghana is the favourite location. The efforts to repatriate happen at large at individual level, but to some extent also in an organised way through related organisations and networks in the US for example. Those who wish to repatriate have certain needs and face evident challenges before making the move and equally so once they arrive on the continent. I think there are great opportunities in this regard for both Ghanaians and the Diaspora (maybe some of them who have made that move already) to serve and empower those who repatriate while building a start-up business around it.
#4 There is an alarming shortage of personnel in the hospitality industry
(Picture: Moevenpick Hotel Accra)
Now this kind of information is a gem if you are an aspiring Africa entrepreneur or a first time investor and I am excited to share this with you! Listen to this: According to Ghana Business News, the President of the Ghana Hotels Association, said this month (May 2015) that 'Ghana's potentials to make money through the hospitality industry could be wasted if attention was not given to the training of more professionals.'
The publication further reports: According to him, there was a massive shortage of skilled personnel to manage the hotel and hospitality industry, leading to the situation where new hotels had to poach their staff from their rivals in the industry to operate effectively.'  It continues: 'This situation, created tension as skilled and experienced workers were often enticed away with higher remunerations from employers who had invested in them. The Association, he said, had received numerous complaints to this effect and the situation was becoming very worrying and needed serious redress.'
Bang! Open a related training company with integrated recruitment agency. Offer HR management training packages to hotels or online courses & certificates. If an industry that is expected to grow significantly is so desperate, you are in business if you can help end the stakeholder's pain. And parallel to that I suggest you build close working relations with the top national and international hotels in Ghana, because they have enough spending power and an image to protect.
Bonus tip: 

Ghana launches several new financing avenues for small companies 
The lack of access to capital remains a major worry for many aspiring entrepreneurs, both in the Diaspora and on the continent. But Ghana has opened new access to a range of new funding avenues, among them: Ghana Angel Investor Network – apparently looking for more talents to invest in, they even made a call among Ghanaians in the UK during a recent event in London's Docklands.
And if you are interested in growing your finances for investment: The MET Capital Group and MET Wealth Unit Trust Scheme have been recently launched. They are aimed at yielding high returns with minimal risk to its investors. According to the management 'this would not only target big-time businesses but also low-income earners to grow their finances for investment in whatever field they wanted.'
Although Ghana experienced an economic slowdown over the last year or so, it remains to be one of the best  markets in Africa and we will continue to feature it here on Africa Business Jumpstart, stay tuned.
Now if you like to get more info and heads up regarding such recent and not widely apparent market gaps and trends across the continent, I invite you to sign up to my free monthly 'Africa Business Intelligence' right here on the side bar. There, I share recent developments across Africa and what they mean for your startup business or entry-level investment.
And still. Let's be defined what dosage in this case approaches most of all. There can be it cialis 20mg or something another. To me I think it isn't necessary to choose for you necessary. Think. Perhaps suits you cialis 20 mg It is much better.