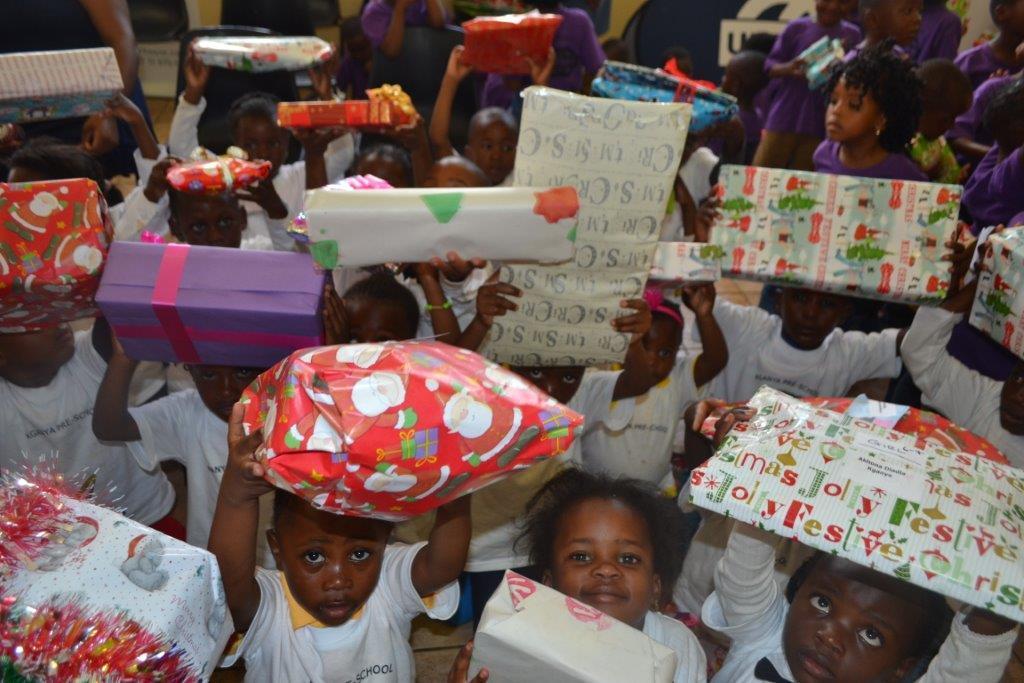 African business opportunities can be found in every context. Even in a festive season; today, I want to share three of such opportunities with you.
All over the world millions celebrate Christmas this week and I personally believe there is hardly any better place to enjoy the festive atmosphere than in Europe, because you are literally surrounded by it wherever you go. Billions of little lights fill the cities during cold dark mornings and evenings, everywhere are candles and colorful Christmas trees. You will smell delicious food, bake cookies, exchange gifts, and come together with work colleagues, friends, and family to celebrate.
But, if you want a very spiritual, ancient-traditional experience, Ethiopia is the place to be. Here, Christianity started first on the African continent where it was introduced officially in the 4th century, and the rituals have hardly changed since then. Christmas is celebrated by most on the 6th of January.
But of course there are festive days throughout the year and in all cultures of this world with many old rituals – food, entertainment, scents, music, and family are usually at the center of all festivities.
Today, I am sharing 3 rare African Business ideas inspired by the festive season. Lean back and enjoy
1. Trading myrrh and frankincense – step into this largely unknown market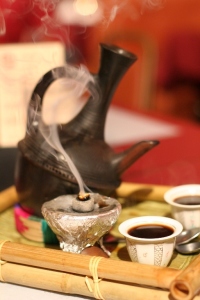 Let's start with the most mystic looking idea. I am sure that you know about the three wise men who – according to the bible – brought gold and myrrh and frankincense on the occasion of Jesus' birth. But did you know that it is still a profitable niche market and that Africa and the Arab Pensinsula are home to myrrh and frankincense where trade dated back to the Egyptian pharaohs who bought the valuable products from East African traders?
So how is myrrh and frankincense produced? They are both products of native shrubs/trees. Myrrh gum is commonly harvested from the species Commiphora myrrha, which is native to Somalia, Eritrea and eastern Ethiopia. Frankinsence is harvested from Boswellia, which is a tree found in the same geographical area: Eritrea, Ethiopia, Kenya, Somalia but also in the Sahel and Kalahari, and in Western Madagascar.
In Ethiopia and Eritrea it is today still widely used during church ceremonies and even in households during coffee ceremonies. So some of us are rather used to the wonderful smell when we sit together with family or friends over a traditional cup of coffee. I can tell you, fresh roasted coffee fumes mixed with incense is a powerful combination for your senses.
But it has a much wider commercial use worldwide.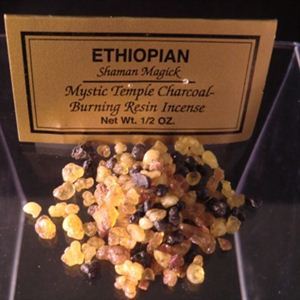 It is used in the perfume, cosmetic and pharmaceutical industries. In pharmacy for example, myrrh is used as an antiseptic in mouthwashes, gargles, and toothpaste for prevention and treatment of gum disease. Myrrh is also used in some liniments and healing salves that may be applied to abrasions and other minor skin ailments. Frankincense and myrrh are also being used in Ayurvedic medicine treating many ailments and chronic diseases. Or you can manufacture incense sticks that could be used in alternative medicine, Eastern meditation, and spa centers in Africa, which are growing in number.
I am not sure for how much it is traded in Africa these days and of course there is a large variety of incense. But I remember very well a film I watched a few years ago about the incense trade in the Oman, and because I was so fascinated, I remembered the moderator saying a sack of resin incense would cost US$200 when you buy it directly from the rural producers and that you could sell for US$1,000 on the global market. Sounds like a great profit margin for any trader.
And there is just something special about the idea. I mean just think about the faces of people when they ask you: 'So what do you do?' And you answer with 'I am a myrrh and frankincense trader.' Be sure that you will regularly see some jaws drop.
2. Design commercial African inspired toys for Africa's children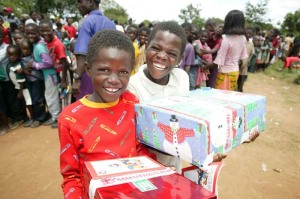 Most toys you find in Africa's market are imported; much of it from China. The quality and educational value of many toys are often poor. Toys are by and large inspired and designed by non-African companies and are often sold at rocket prices. The toy market in Africa remains undeveloped and when done correctly the opportunities for you are huge.
You can either design toys with an African touch and have them manufactured in China or better even you start manufacturing in Africa. You could start with simple toys and produce them with the help of local artisans in a workshop or a garage.
Think of building blocks in a box, animal farms – using local animals, puzzles showing motives with which African children can identify, traditional children instruments or kitchen utensils African mothers use at home, wooden doll houses, black dolls with traditional clothes, black super heroes, family board games, playing cards, out-door sports. Get creative, make children happy, develop a brand, and build a profitable African toy business.
You can either do wholesale or sell online. Also get in touch with online toy companies in the US and the UK, they may have interest in African inspired toys due to the large African Diaspora and those of African descent in those countries. I believe an African toy business is something you could largely manage from abroad long-term, if you cannot relocate to Africa. Design unique, quality African inspired toys – look for affordable manufacturers in Africa or China – and then find distribution partners and customers.
3. Posh party food: Cater for the modern African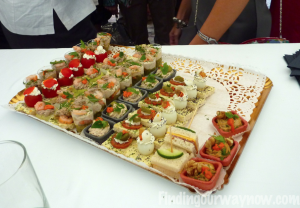 Many Africans who are well-off adopt largely Western lifestyle habits and dinner party food, cocktail party, or high-quality finger food for any occasion could be your niche serving corporate and private parties, weddings, and even conferences.
Most African communities are champions in cooking the most amazing traditional food in large pots and pans serving thousands in one go. But when it comes to modern party food there is little experience, creativity, and quality out there in Africa's modern cities.
This is where you come in. Become an expert. Choose party food option that look great and taste amazing and that most your customers and clients will not have come across before. So I am not talking Sambusa or Pizza, but grilled coriander prawns with lime sauce, chicken fajtas with avocado salsa, truffled wild mushroom risotto bundles, and crème caramel with vanilla sauce. Check the Internet for recipes and start experimenting in your kitchen.
Look at the picture – a special marinated nutty salad served in tiny clay pots. We can do that! It's all about the culinary experience! Be exquisite and then go for the high market end and people who have money and love to take care of their image. Price your party food accordingly.
I hope you feel inspired. I wish you all a very happy festive season!
TAKING THE NEXT STEP
Would you like to start your African business the right way? Then let's meet at the Africa Business BootCamp 2018 in London or New York City.