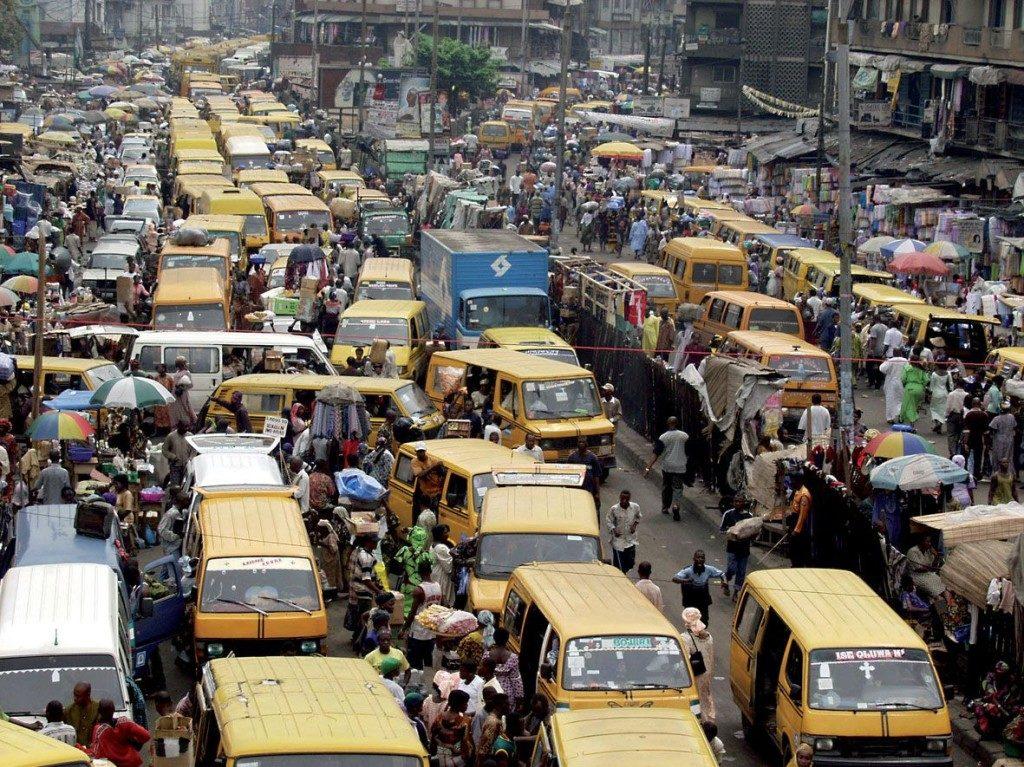 What is the first thing that comes to your mind when you think about doing business in Nigeria's top sectors?
Oil, ICT, finance maybe?
Surely these are growing industries in Nigeria and you will find a lot of opportunities, but if you are looking for a real gem, I believe you need to look further.
I said it before: I believe that there are certain circumstances that will accelerate your success rate, and one is to position yourself in (not yet developed) strongly upcoming growth sectors with a high potential for scalability.
While we may argue that there are many of such sectors available to tap into in Africa (which is true), there are certain sectors that are still very much stuck in toddler shoes, but they receive so much attention from respective governments that they may grow at a faster rate in the coming years as compared to other industries. So instead of jumping onto a car on an already fairly busy road where you need to watch out and decrease speed, or instead of building your own car and the motorway, too (which is potentially hugely lucrative, but time consuming), these are sectors where government is actively paving the way asking you to jump onto a vehicle and start driving.
If you have read my recent blog post about Doing Business in Ethiopia: Are You Aware Of This ONE Special Sector Strategy ? you will know exactly what I mean.
So which sector am I talking about in the case of Nigeria?
It is agriculture.
Ok, let's be clear about this. Agriculture is among the top sectors of almost every African state, it has generally great potential across the continent. But in Nigeria it currently receives special focus and attention.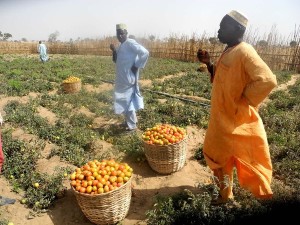 Here is why:
Economic growth in Nigeria is largely driven by capital-intensive sectors, in particular the oil industry and this has not translated into sufficient job creation and poverty remains high. The Nigerian economy slowed down from 7.4% growth in 2011 to 6.6% in 2012. But it is now the non-oil sector that continues to drive the economy, with average growth of about 8.0%, compared to -0.35% for the oil and gas sector (oil and gas sector is hitting a low point while non-oil growth is expected to average 8.12% between 2014-2018). Fact is that the Government of Nigeria has realized the importance to diversify the Nigerian economy into the non-oil sector. And it is agriculture that receives undivided attention and a huge input now.
Here is what will accelerate your success rate when doing business in Nigeria's agriculture sector:
You are doing business in an area of top priority for Nigeria's government
You are producing food in Africa's most populated country – everyone has to eat, every day of the week. This means that there is a huge demand and supply gap and much room to scale your operations for years to come.
Nigeria is one of Africa's growth economies, it is immensely dynamic. An Africa analyst recently compared Lagos to Shanghai and Tokyo. Just as a small example: It is the country in Africa where the most hotels are being built at the moment and it is home to the most successful e-commerce business start-ups in Africa. Why is that important? Because it means you have so much room to diversify your agricultural business operations if you wanted to, from selling your Nigerian brand of high-quality breakfast cereals, snacks, or ketchup to hotels and supermarkets to marketing your agricultural products or services heavily online.
If you establish green house produce and set up strict transport guidelines, fast food chains, upmarket restaurants and hotels will actively look for you, I have learned during a recent expo in London that there is a need for higher quality produce in Nigeria and that those who started producing it are unable to meet the demand.
As Nigeria is an Africa market hub with direct port access, there is great potential for export. You will set yourself apart when you study and comply to the strict import regulations by the European Union and other countries, as many new exporters are unaware of them. You do not need to invest in your own agricultural production to become an exporter, you simply need to find a buyer abroad! This is a perfect opportunity if you are living abroad and you are worried about relocating your family.
Alternatively, you can become a supplier or enabler to the growing agricultural market, for example in the areas of packaging, ware housing, refrigerating, or mobile market apps for farmers.

 
Below is a list from the Nigerian Federal Ministry of Industry, Trade, and Investment of crops to invest in, but it's not limited to those of course. My question is: where are the tomatoes? (I actually mean it, a Nigerian business man at the expo I visited in London told me about his great success with growing Greenhouse tomatoes, here is the post where I wrote about him)
Cereals: Maize, rice, sorghum, corn, millet, wheat.
Root crops: Cassava, yam, ginger, potato, coco yam.
Legumes: Soya beans, groundnuts, cowpeas.
Fruits: Mango, banana, oranges, guava, papaw, pineapple.
Vegetables: Cabbage, green pepper, carrots, lettuce, spice, onions, melons.
Tree crops: Oil palm, cocoa, rubber, coconut, kola nut, coffee, she nuts, beniseed, cotton, cashew nut, sugar cane.
Livestock and fisheries production are further sectors that possess great potentials for development.
I think it is worth letting you know that two agricultural products receive repetitive mentioning by the government (when you research through recent media reports).
They are cocoa and cassava.
Agricultural production will of course reach far beyond those two, but it may help your decision making process to receive a quick insight into these two special markets.
The Government of Nigeria has just announced that it is planning to double cocoa production from 250,000 metric tonnes to 500,000 in the next 10 years. It has developed an improved hybrid cocoa seed that only needs 2-3 years to mature into a tree and produce fruits as compared to 5 years using the old seeds. The distribution of hybrid seed to farmers has started.
I have to say I am not sure how difficult it is to get into the cocoa market in Nigeria considering the strong market position of Nestle Nigeria and other key stakeholders, I better find this out for one of my future blog posts, because the global billion dollar cocoa market faces serious shortages in the supply of cocoa, especially since the fast rising demand for chocolate in Asia. African farmers in Ghana and Ivory coast are abandoning cocoa plantations because they earn more producing palm oil and gum Arabic. So it looks like Nigeria is getting ready to fill a global market gap, and if you can get in there, your business can only grow upwards. If you have hands-on knowledge about this market in Nigeria, please leave comments below or write me an e-mail so I can share additional information here on Africa Business JumpStart.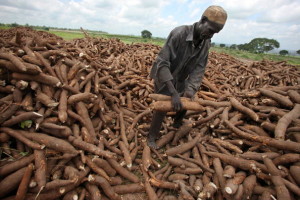 According to the Nigerian news outlet, the Vanguard, the Minister of Agriculture and Rural Development, Dr. Akinwunmi Adesina, said this month that the inclusion of cassava flour into bread processing in the country 'will generate about N240 billion (almost 1.5 billion US$) for local farmers annually.'
Well, to be honest, I doubt that all the money will reach 'local farmers', and we all need to become ambassadors of fairer trade, especially in the sectors we engage in, so that those very people who plant and produce the products, are earning enough to make a very decent living.
But I guess the broader message regarding the importance of Nigerian agriculture is clear.
The minister said, "… we must patronize this bread if we truly believe that charity begins at home. As far as I am concerned, if bread is not produced and processed in Nigeria, eaten by Nigerians, it is not good enough for Nigeria."
But it does not stop here. Nigeria is very much aiming to develop its agricultural sector for export. It is already exporting 2.2 million metric tons of dried cassava to China.
The agricultural sector in Nigeria is getting all the support it needs to ensure that it truly begins to drive the economy, even as a foreign exchange earner.
This is a fantastic outlook for a sector and your investment, so if you are thinking of doing business in Africa – become an entrepreneur in Nigeria's agricultural sector. Position yourself now while this window is still wide open. It will be a smart and informed decision.
Let's hear your thoughts and suggestions in the comment section below and please help me spread the word about Africa Business Jumpstart by sharing my posts if you think they could be useful to someone else. Thank you!
…Oh by the way, I am now accepting guest posts on my blog if you have case studies, special expertise, or practical step-by-step guidance for African entrepreneurs and businesses. You can even share information on your products or services in the author section (free marketing!), as long as they have been proven for Africa and your post adds real value and ideas to African entrepreneurs and those wanting to do business in Africa.  If you are in the middle of setting up your Africa business we also want to hear from you and learn about the possibilities and challenges. Just write me an e-mail if you are interested in submitting a guest post here on Africa Business Jumpstart and its social media network and we can take it from there.
Be part of Africa's renaissance.
Build a grand lifestyle for yourself.
And make a positive impact on the lives of others. Today.
And still. Let's be defined what dosage in this case approaches most of all. There can be it cialis 20mg or something another. To me I think it isn't necessary to choose for you necessary. Think. Perhaps suits you cialis 20 mg It is much better.