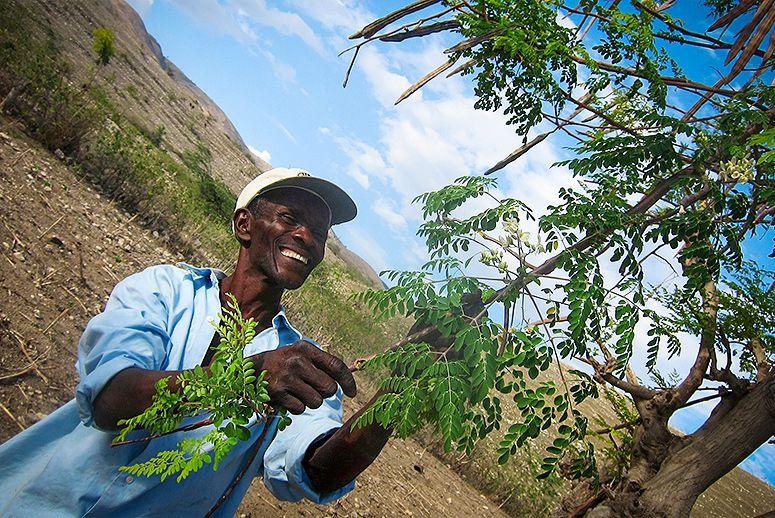 How to start a profitable business in Africa is a question to which many of us wake up to every day. We worry about the lacking starting capital, the right business model, making an impact, and finding a product that is in demand. 
One team that went for it are Emily Cunningham from the US and her co-founder Kwami Williams. Although they are building a social enterprise they do understand the importance of building a business that has not only impact, but is also profitable. They chose to use the benefits of the Moringa tree, a species is fast becoming a favourite in the global multi-billion Dollar alternative health and beauty industry.
1) Hi Emily, please tell us briefly about Moringa and what motivated you to start a profitable business in Africa out of the Moringa tree.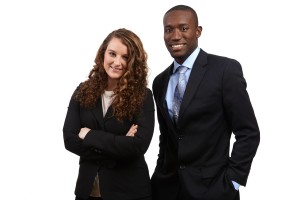 My co-founder Kwami and I were both undergraduates and met through MIT's D-Lab program, working with small farmers in rural Ghana on a host of affordable technologies. While we were there, we were struck by the enormous potential we saw. As it turns out, there are over 1.5 billion acres of uncultivated land in Africa and 120 million small farmers living on that land earning less than $2/day. Meanwhile, the tools they needed to transform their lives were growing in their own backyards. 
It was the farmers we met in rural Ghana who first introduced us to the moringa tree. We worked alongside them to develop technologies to extract the antioxidant rich oil from the moringa seeds and supply buyer chains to connect them to conscious consumers worldwide.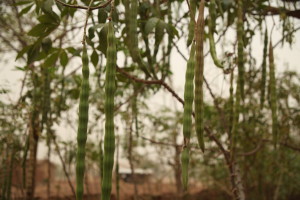 Moringa is known locally as the "miracle tree" because there really isn't much it can't do. Moringa leaves have more vitamin A than carrots, more calcium than milk, more protein than eggs, and more iron than spinach per serving. We turn these leaves into healthy snacks through our food brand Minga Foods. Moringa oil is being called "argan on steroids" for its anti-aging, moisturizing, and skin-soothing abilities. It's extremely versatile and makes a wonderful facial oil (replacement for a daily moisturizer or night cream), conditioning hair treatment or nourishing scalp oil, or body oil. So we decided to turn the seeds into natural beauty products we could sell through our True Moringa line.
The tree itself flourishes in arid climates, requiring little water, and producing seeds in eight months and leaves in two months! It can be intercropped within existing crops to help those crops grow better, and replenishes the soil with essential nutrients. Even the waste product from oil processing (pressmeal) can be used as a natural fertilizer, protein-rich animal feed, or flocculant to purify water. So for farmers, it's a no-risk, high reward source of food security and income all rolled into one if used properly. 
2) Please tell us more about how your company is operating and who your key customers are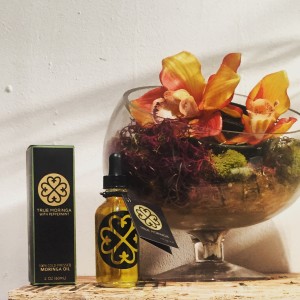 What makes us special is that we manage the entire supply chain. We work with over 1,600 small farming families throughout Ghana, providing the inputs and financing they need (like seeds, organic fertilizer, and plowing services) to kickstart their moringa farms and the training they need to grow product up to the high standards of the global market. We then buy the seeds from them at a fair price, and ship them to our processing facility (that we designed and built from scratch and tailored specifically to moringa processing) where they are cold-pressed into our True Moringa oil. This ensures that we're able to produce both the highest quality oil and have the most social and environmental impact. To date, we've planted over 250,000 moringa trees. We have a following in both the natural/ethnic hair community and among organic beauty and wellness enthusiasts for our True Moringa line of natural skin and hair care products. 
 
 3) What were your key challenges in starting an African business and how did you overcome them?
So many! From corruption and bureaucracy to traffic to climate change affecting crop cycles – there are so many things inside and outside of your control that can go wrong. The amazing thing we've found within Ghana in particular, which I'm sure is true for much of Africa, has been the power of person-to-person networks. Asking for advice and recommendations from people who have been there and done it all before has proven to be immensely helpful in building our business. Secondly, laughter is a key tool – if you aren't able to laugh at the challenging, the confusing, and the downright frustrating things you'll have to deal with – you've already failed.
4) What is your vision for your company – where do you see yourself in the next 5 years? 
Moringa oil is going to be the next "big" beauty oil – akin to coconut, jojoba, or argan. We're looking forward to replicating our high impact model and processing technologies in partnership with smallholder farmer organizations around the world to ensure that those at the bottom of the supply chain are treated fairly. 
We're really excited about Minga Foods too – we believe that true development will happen when products are not only grown and processed in Africa, but also packaged, branded, and sold in Africa – to Africans. We're looking forward to creating a line of healthy snack foods powered by moringa, utilizing all of the wonderful natural resources already grown in Ghana and the surrounding countries, but often exported to the Western world (think pineapple, mango, cashew, cocoa, honey). Over the next few years, we hope to see Minga become a pan-African brand and ultimately a global brand. 
5) What advice would you give those who are considering to start an African business?
Too often, especially with product based businesses in Africa, social enterprise founders are motivated by doing social good, and they jump to start a business without a real understanding of the demand side. Ask yourself before you launch- who is your target customer? How will your packaging stand out on a shelf? What's your go-to-market strategy? Can the market really handle another fair trade handicraft line? Once you identify what makes your brand, story, and product truly unique, you're good to go.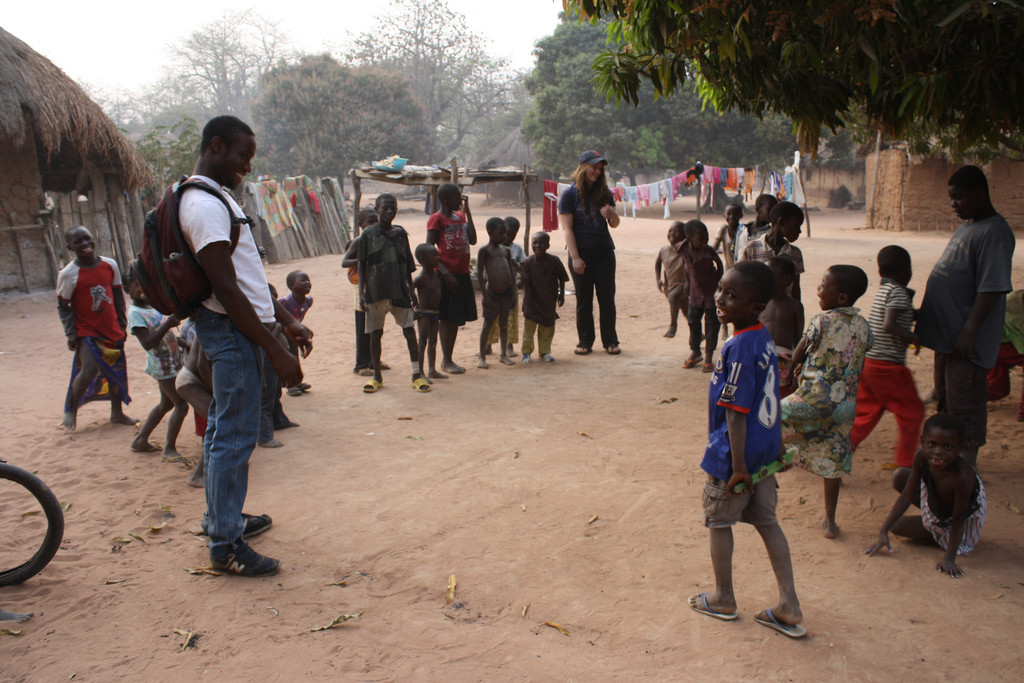 Connect with Emily & Kwami here:
website: http://truemoringa.com 
instagram: http://instagram.com/truemoringa
twitter: http://twitter.com/truemoringa
facebook: http://facebook.com/truemoringa