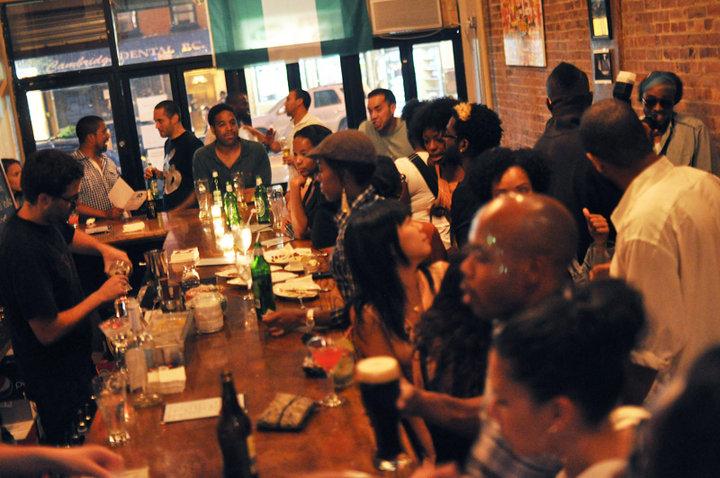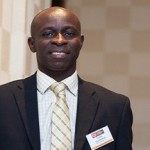 I am happy to announce a new guest post on Africa Business Jumpstart, today written by Tunde Ogunrinde, an African Entrepreneur who left the UK in 2009 to return to Nigeria and open his own business in the food and hospitality industry. I met Tunde personally in London during the Homecoming Revolution Expo last March and one can tell: he is ready to spread the word. And although he is currently extremely busy working on various ventures, he took the time for a short interview. Thanks, Tunde!
1) Tunde, you had a good job as a manager for Burger King in the UK – what prompted you to leave and do business in Nigeria and when did you leave?
There are really three main reasons for moving to Nigeria and they all drove my decision.
One reason were my aging parents. You know that family ties are quite strong back home , I had decided to be back home before my 40th birthday. At the same time the food industry, which is my expertise, was starting to get quite interesting and I was offered an opportunity to work with a leading West African Brand – Chicken Republic. I started as a systems consultant and was offered the COO role within just 3 weeks, a position which I held for three and a half years.
And lastly: Although a lot of my friends back home complained that Nigeria was tough while I I was still living in the UK they came over to visit during holidays or for business trips – some at least twice a year. This got me thinking. I suddenly thought that they are doing so well and things can't be that bad. Maybe it is all part of a ploy to discourage us in the Diaspora from coming home to compete with them – who knows!? (Smile) And I think I should actually also add the weather as a reason, that is such a big plus, especially coming from the UK.
2) Please tell us shortly what you do now
 I run a consulting company called QSR CONSULT Ltd. providing bespoke solutions for businesses in the food industry from new restaurant start ups to supporting established food businesses. I am also an equity partner in a 25 acre large vegetable greenhouse farm, in a fast-food restaurant, and a catering equipment manufacturing company. These are all opportunities that opened up to me once I was in Nigeria engaging locally.
 3) What are the biggest obstacles you had to face starting a new business in Nigeria and what are the achievements? Was there something – good or bad – that took you completely by surprise?
The biggest obstacle for me  has been and is to this day skilled manpower. There is such a massive shortage of that so you invest a lot of time in training and supervising employees. To be honest, the level of lacking integrity you find among people working and doing business is shocking but in the end also an advantage for people like me because if you have integrity you will get a lot of jobs and new projects to work on. People want to do business with you. Infrastructure is poorly developed and that sometimes affects service delivery to clients. On the good side, I think, is the high entrepreneurial spirit you will find of in most Nigerians. All in all, nothing has taken me by surprise…..yet!!
4) How has your life changed? Any regrets of any sort regarding your new path?

Life of course has changed a little and I miss certain comforts that I had in the UK. But each day keeps you going and bursting with life if you are passionate about what you are building. So, no regrets at all, in fact I think I should have moved back earlier to get into the system and settle down sooner.
5) Many will be reading this interview. Some may have just started an Africa business wondering if it will bring fruits, others are still sitting on their sofas after a long day at work contemplating if starting something in Africa would be a good choice. What are the lessons you have learned, what advice would you give to them?

Nothing good in life comes easy and there is no place in this world where you can succeed without putting in hard work. What you have to understand is that when you start a company and create jobs here in Nigeria or in Africa in general the huge benefits will not only be felt by the employee, but his entire family, which means you are creating value not just for you and those who work for you, but for many more people. If your business idea is strong enough, if you fill a market gap with it, and you show how passionate you are about it, you will find people to invest in your business. I have experienced it and I have seen it happen several times elsewhere. Are there obstacles? Of course there are! But as the saying goes "if your dream is big enough, the facts don't count."
Do you need consultancy services for your business in the food or hospitality industry in Nigeria? Get in touch with Tunde at QSR Consult – I am sure you will get great service and quality.
And still. Let's be defined what dosage in this case approaches most of all. There can be it cialis 20mg or something another. To me I think it isn't necessary to choose for you necessary. Think. Perhaps suits you cialis 20 mg It is much better.