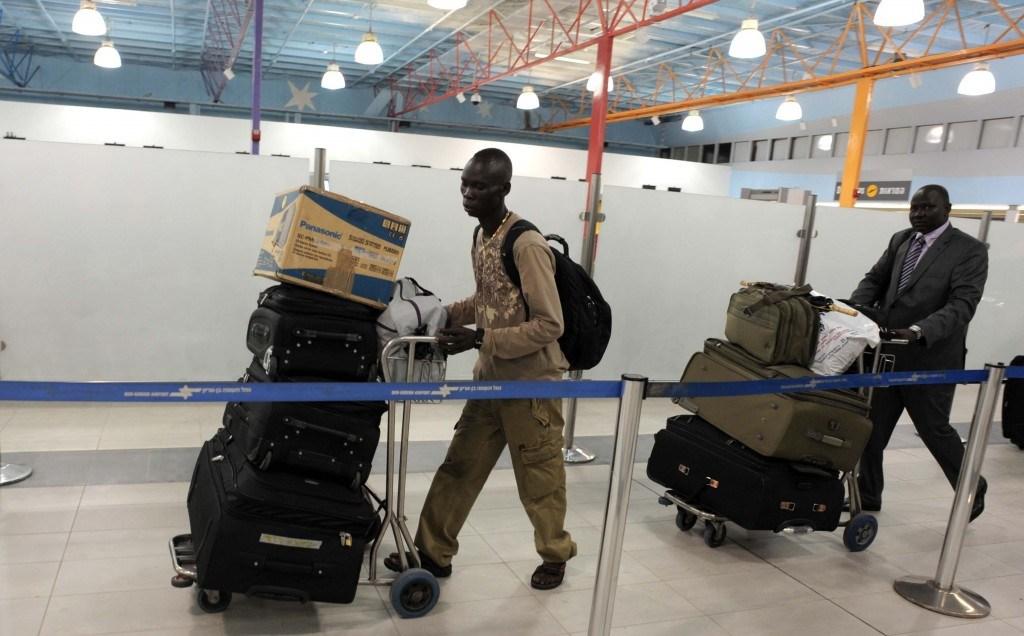 So how do you build a profitable African business? Today, I want to look at the tourism sector with you. Let's get started with a rather unusual quote….
"The problem with Zimbabwe tourism is all the old people in safari suits. We need a bit of development to attract the youthful market into this destination. Current visitors are very elderly couples and the youth are a bit bored," Zimbabwe' s state media quoted tourist minister Mzembi as saying. 

How appropriate or feasible the plans for the US$ 300 million theme park development near the Victoria Falls are is one thing, but it must have been the news about Disneyland Africa that was one of the most surprising news coming out of Africa in 2013. Some things simply stick.
Africa's tourist sector, currently growing at around 5% per year is one of Africa's most important sources of income making double the amount as compared to all development assistance  each year . The tourist sector brings in foreign currency, contributes towards the GDP of many countries, and boosts a nation's image. While Europe continues to be the most popular destination worldwide, Asia and the Pacific recorded the strongest growth in arrivals followed by Africa. Over 63 Million international arrivals were registered in Africa in 2012.
As a result, tourism made it onto the development agenda of most African governments, which is good news for you – because you will usually get more support from the authorities when setting up your business.
Africa's tourist sector is growing and changing as a result of the continent's new economic growth. Africa will see increased international and intra-African travel, which means that the tourism sector has massive potential…and this is where you can come in.
In today's blog post I want to suggest 3 top trends for your African business. Let's look at what is happening right now.
1) Business Tourism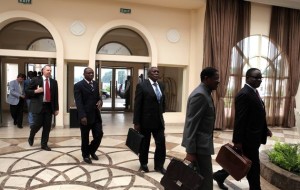 Business tourism in Africa is rapidly growing and a strong niche into which you can tap into. It is currently strongest in 1. South Africa, 2.Egypt, and 3.Nigeria, but I believe this is an area that you could carve out for yourself in all growth countries in Africa.
Again, if you do not plan to open a travel agency (possibly due to lack of capital) your resourcefulness is needed. Business tourism can somewhat be an organic process meaning that business people visit a conference for example and then they decide to add a couple of days for leisure. Why don't you enter that niche market putting together unique short travel packages and seeking the cooperation with event management organisations, the guys who organize the conferences. Once that is done you start marketing your business travel packages.
Or you could actively attract more business travel into certain countries through the design of valuable business & investment tours in collaboration with certain African companies who seek investors. To extent your network you could partner with government departments such as the Ministry for Trade and Industry or the various investment agencies in Africa tailoring investment trips for key sectors. Depending on where you live or which country you want to target as a market, business representatives and investors from the US, Europe, the UAE, India, China, and various countries in Africa could then join your Africa investment trips.
Take the Corporate Council on Africa (CCA) for example: It is a non-profit membership-based organization promoting business and investment between the United States and Africa. It runs regular Africa Trade Missions, inviting US companies and individuals to join those trips that cover usually two or three counties in one go. Those who register pay several thousands, but such guided investment tours are rare. Why don't you join one ? It would be the best lesson to learn how this can be done and marketed to a wider mass. With the fast growing interest in Africa business and investment, there is a gap for you to fill.
Another business area for you could be to provide local services to business travelers. They are far away from their offices, their personal assistants, and the level of efficiency they are used to. How would you be able to solve some of their pains during business travel in Africa? Think of simple solutions, possibly with the help of technology and create a business model around it.
There are many ways you can make a concept around Africa business travel work for you. You are certainly setting yourself apart in a sector that is otherwise fairly competitive in some African countries. Important is that you design packages that are unique in the value they offer and that you grow a well-respected African or international brand around Africa business travel. This way you can later grow your business by simply replicating across several countries.
2) Airline, airport, and hotel expansion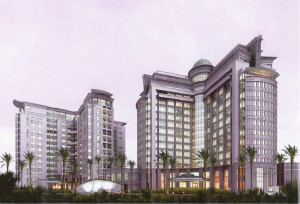 Nigeria is planning to re-model entire 22 airports across the country and to strengthen the aviation industry. Ethiopia, Kenya, South Africa and Mauritius among other countries are investing millions in new aircraft and airport expansion plans.
 African travel is growing and according to the African Development Bank (AfDB) the following airlines are currently expanding their routes across Africa:
Ethiopia Airlines (total of 46 destinations in Africa)
South Africa Airlines (29)
Brussels Airlines (20)
Arik Airlines (8)
Delta Air Lines (4)
Delta Air Lines is the largest airline operating to Africa from the United States, it captured 36% of all Africa-US travel in 2013.
And British Airways has just announced it will increase its passenger capacities on the routes London-Nairobi, London-Accra, and London-Entebbe (note: however British Airways is pulling out of its Dar-es-Salaam route).
And it is all happening now.
So how  do you come in ? Airports and airlines subcontract a range of companies including securities, food delivery, cleaners, retail, advertising etc. To target the airport and airline industry is a model you could work towards to – again a sense of urgency is important. But be aware that many African airlines are co-owned by European or other companies or by African governments, so do your research who exactly you would be selling to.
If you are interested in selling to airlines, you should visit the International Airline Industry Directory.
There you will find among other a list of companies supplying food, entertainment, and equipment already to airlines. The directory has a pool of information regarding some of your competition and will make you aware of market gaps.
It won't be easy, but if you win contracts (some of them probably following public tender procedures) it will be very lucrative, as you will get access to a strong market with your signature. To minimize the risk, I would use the growing aviation industry in certain countries as an additional not a leading strategy for your business.
Hotel boom
Research released in September 2013 by the W Hospitality Group reveals that 40,000 new hotel rooms are planned across the continent from now to 2017. The top city for construction is Lagos, Nigeria, where currently over 4,080 rooms are being developed. Followed by two Egyptian cities Cairo (2,823), Hurghada (2, 221), and next in the line are Abuja (1,598), Algiers(1,528), Tangier (1,5050), and Nairobi (1,437).
International hotel chains are now moving in faster across the continent.
Hotels have a very distinct need for services and particular products such as hygiene items, food, and drinks. Yes indeed, you will find countries where hotel chains import their ketchup, cereals,  snacks, cheese, ice cream, tea & coffee brands, and  alcoholic beverage, because the items are not available locally or the quality is poor.
It works: Kenyan entrepreneur Romal Shah, for example, who I featured in one of my previous posts about African brands, is the founder of the Kenyan tea brand, Safari Lounge, which is now being served in Kenya's chain hotels.
Your business opportunity: process locally available produce, create local quality brands, and fill the gap in the local and regional hotel market. Alternatively provide services to them, or aim for contracts for a variety of business, travel, or shuttle services you are able to provide to these hotels.
Having said that, the hotel boom will continue and some African cities and towns suffer from extreme shortage in accommodation, so you could invest into hotels if you have some financial capital. You may want to visit the Africa Hotel Investment Forum later this year in Nairobi to learn more.
3) Food tourism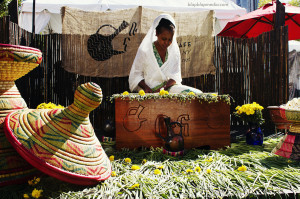 According to the World Food Travel Association (WFTA), tourism companies profit from including a food tourism strategy into their business model, something that is not much pursued yet in Africa. Every traveler must eat and to create a food and drink tourism strategy can give you a competitive advantage and a unique selling point. According to the WFTA adding a food tourism strategy to your marketing destination plans and business offerings has several benefits: it can increase visitor arrivals, boost sales and revenues, attract media attention, increase community engagement, and it improves the livelihoods of the local population.
 #Bonus tip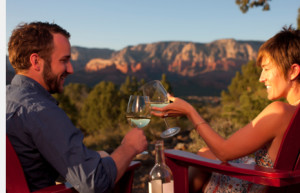 If you are worried about the lack of financial capital or about moving to Africa a profitable opportunity that could even be managed from your home office abroad is a business selling online travel packages and bookings such as flights, accommodation. A huge market gap exists in this area, and this would be the right time to establish a leading travel site for Africa. Hotels.ng and Jovago.com for example, are such new Africa hotel booking sites and Africa.comDEALS launched by Africa.com.
Someone who is determined to grow a powerful business in this area is the Nigerian and former NBA basketball player, Obinna Ekezie, who founded wakanow.com in 2008. He hopes to significantly change the way travel is planned and booked in Nigeria.
These are models you can copy elsewhere !
In closing, even if you are already operating in the tourist sector these are opportunities to add to your current operations. One notion that comes across repeatedly is that while Africa's tourist sector is growing there is a need for it to be revived and remodeled.
Do you have more unique Africa travel business ideas or tips and hints? Please share them with us in the comment section below.
And still. Let's be defined what dosage in this case approaches most of all. There can be it cialis 20mg or something another. To me I think it isn't necessary to choose for you necessary. Think. Perhaps suits you cialis 20 mg It is much better.