Have you ever thought about doing business in Angola? Angola is a high-risk  high-opportunity market, so not for the faint-hearted, but with huge potential for you if you are up for a challenge.
I know a few people who are doing business in Angola, one is a relative of mine. They moved into Angola around 2004/2005 a couple of years after the end of the war focusing simply on import and export – 10 years later most of them are multi-millionaires, yes, my relative included. But the import-export market is much more competitive these days my relative told me recently over the phone, he would not suggest getting into that anymore as a newcomer. The licensing issue for import and exporters have become very restrictive recently and the Chinese are now bringing their products right into Luanda themselves, according to him, twice a year during huge trade shows.
Angola's conflict ended in 2002 and Angolans embraced the peace and reconciliation process leading to stable growth and development. So much so that Angola is regarded as Africa's 3rd largest economy and like in Nigeria, much of that revenue is made through oil trades. Angola has topped most African countries in terms of growth rates with two digit figures.
How can we disregard such a powerful dynamic market?! Well we can't and we shouldn't, so, this post is all about sharing some surprising facts with you about doing business in Angola.
 1. Big opportunities in the social sectors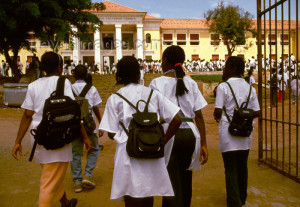 Who would have thought that businesses would thrive in these sectors in Angola! After years of neglect, the government is making significant efforts to rebuild the country's infrastructure and drive forward development. In 2012 for example, a staggering 30% of the 2012 budget was earmarked for priority social sectors: education, health and housing. Up to know, education & training, construction, and affordable housing tops the government's agenda; there is a pressing requirement to bring about significant reductions in the huge housing deficit the country currently experiences, so it is a great area for your business or investment. 
TIP: But you do not need to think about building a school, a hospital, or apartments that require big capital, instead look at providing valuable training, set up an agency in one of those sectors, a property agency for example, or even cheaper and more convenient: do it mostly online. 
2. Agribusiness is top on the agenda
Like Nigeria, Angola wants to diversify production away from oil, and agricultural production is its top choice to achieve that. Before the start of the civil war, Angola used to be a dynamic producer of bananas, coffee and sisal, of which production is now almost nonexistent. Due to the civil war agricultural production was drastically reduced. The country has depended on international help and on food imports since the middle of 1980's. In fact, Angola was at one point the world's fourth largest coffee producer and the government suggests that there are ample opportunities for interested investors to get coffee production started !  Cattle breeding was another important part of the Angolan economy, but animal husbandry is hardly visible now. So, here you go, you have a population of 20 Million inside the country who need to eat every single day and Angola has a lot of fertile land available for production, but not enough is happening in this regard.
The government supports the production and processing of cereals, roots and tubercles, beans, fruits, vegetables, oil seeds, and specialty products such as green products, small ruminants, cattle breeding and meat processing, pig farming and the rearing of poultry and other birds.
TIP: The simplest food products such as eggs, chicken meat, and juice for example get imported into Angola and are worth millions of Dollars. The poultry sector holds clearly the biggest opportunity for you. Can you imagine, according to the National Private Investment Agency, Angola produces currently less than a tenth of its poultry and egg consumption, although it is really such an easy production line to set up! Once you pass Angolan bureaucracy, the opportunities with such very simple agricultural and food processing concepts are amazingly profitable and there are many , many more.  
3. UK is second largest investor in Angola –  and the US….
The UK is the second largest investor in Angola. This is interesting I would say, especially for the large African Diaspora in the UK. You will be able to follow those who started the journey of doing business with Portugal before you and it will be easier for you to find partners on the ground. Portuguese is the official language, and penetration of English language is one of the lowest in the world. Although some English is spoken in business circles language will remain a major barrier for many. Well, having said that The Chinese are the largest investor in Angola, followed by the UK, and France – hmm…it looks like there is a way around knowing Portugese after all. What about the US? Interestingly, the US, views Angola as one of it main partners on the continent; Angola is the second-largest trading partner of the United States in sub-Saharan Africa, mainly because of its petroleum exports. Having said that US-Angola relations face several constraints at the moment and Angola enjoys greater strategic links with China, Brazil, and Portugal.
TIP: The US is keen to build non-oil market links with Angola, and if you are in the Diaspora, this may be an interesting area to support new US-Angola business links through the facilitation of market and export insights for US SMEs and companies, market entry in Angola or the US, matchmaking, relocation services, or special business events for example among other. Angola is a US AGOA partner, and as such you will also be tapping into US interests. There may even be funds available at the US end to establish a company in Angola for export purposes.
4. Angola's capital Luanda rated most expensive city in Africa….sorry, and in the world!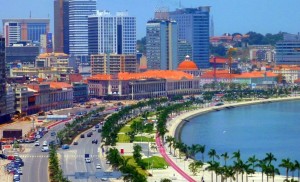 In 2014, Luanda was voted the world's most expensive city adding another constraint to all those who want to do business in Angola. Having said that, the returns are potentially very high and will soon cover your expenses. But you will need considerable starting capital, including for your daily subsistence costs, such as accommodation, food, and travel.
Tip: To save cost, find cheaper accommodation through local partners and insiders, or stay at another small location outside of Luanda while you wait for certain permits to clear or goods to arrive.
5. Get goods out of the market instead of into the market
To import into Angola is a very challenging and very complex exercise, in particular for newcomers, and it is important that you do thorough research and find reliable partners on the ground. According to the UK government, there are a few main product distributors in Angola. A possible solution during the early stages could involve establishing a partnership and then perhaps finding ways of identifying new effective distribution methods and start operating through these. However, a much better strategy may be to invest in production inside Angola instead targeting the Angolan market and possibly exporting your products. The Angolan government is keen to support exports. Agricultural production or value addition through simple local manufacturing is without a doubt one of your best bets in this regard.
TIP: Exports of fish, fruits, or coffee is something you could start with. Angola has a strong fish sector: 41,000 tons of seafood as well as over 1.4 million litres of fish oil were exported throughout the year 2014. Fish oil can go a long way in the Western health and wellness industry!
Doing Business in Angola is not straightforward. In fact, the country is one of the bottom performers regarding the 'ease of doing business' in Africa according to the World Bank. If you wish to do business in Angola, the complexity and bureaucratic nature of the business environment requires careful guidance – you have to get reliable local partners on board! On the upside: you will have to deal with less competition in most sectors, simply because entry is so much more difficult and the space for intervention at your part is huge. If you are adventurous, patient, and risk-resilient, go for it, and be ready to reap enormous profits.
Here is an excellent resource on doing business in Angola by the National Private Investment Agency. It is a must-read if you want to find out more. Now, what do you think or know about doing business in Angola? Please share your thoughts with us!