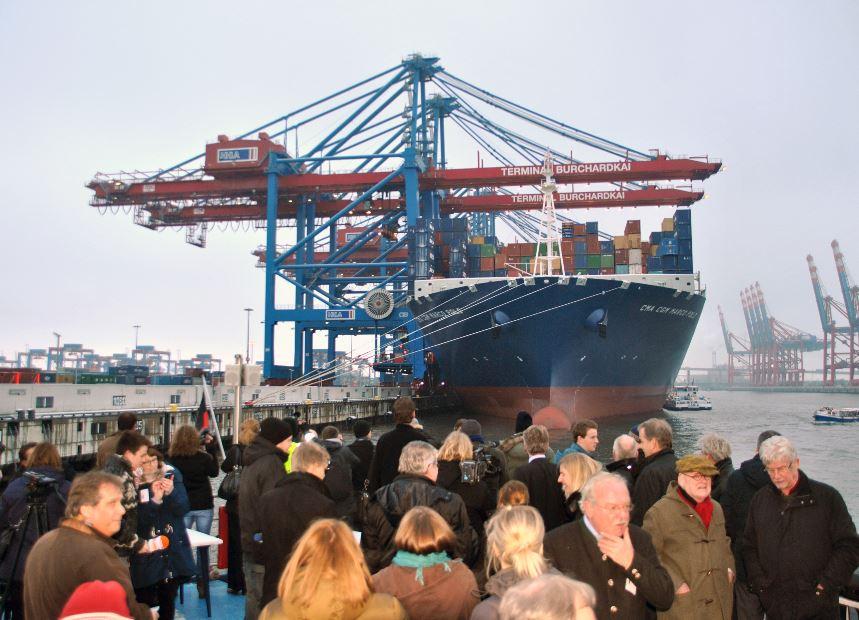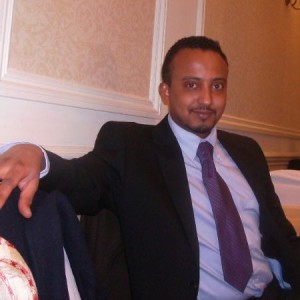 This is a guest post by Nahum Kidan, an Environmental Health Expert and Senior Lecturer at the University of the West of England who is originally from Eritrea. Prior to entering academia, he worked as an Environmental Health Practitioner in UK local government in addition to engaging in private food safety consultancy work. Nahum's post tells you about the challenges of African export businesses to comply with EU import regulations and about the very issues you need to be aware of when you start an African export business (or you are importing from Africa while residing in the West). 
A few years ago, when working in a food safety regulatory capacity in London, I came across a Ghanaian businessman who manufactured a product known as Kenkey, a staple dish in Ghana, Nigeria and other parts of West Africa, similar to a sourdough dumpling.  It is a fermented product usually made from maize and served as an accompaniment with stew and soup dishes.  His maize meal was sourced from Ghana, where an agent dealt with the export related side of business. From his large industrial unit in London, his team of staff mass produced Kenkey for supply to retailers and restaurants throughout London and the south of England.  Business was going well and the food business operator was looking to expand his operations and widen the appeal of his brand to the non-African market.  Then one day, disaster struck; routine microbiological and chemical sampling of his Kenkey revealed that his products were contaminated with a toxic substance; the result was the seizure and destruction of his manufactured stock in addition to several tonnes of maize meal being held at his industrial unit.  His economic losses were further compounded by damage in reputation as a product recall was announced resulting in every business he supplied being contacted to ensure his Kenkey products were taken off the market.
Fact is, that African export and import businesses that sell food to Europe and the West regularly lose significant revenue due to a lack of knowledge regarding food safety laws. So what happened in our story?
Know the risks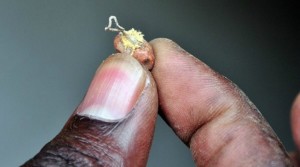 The cause of this unfortunate turn of events was that the imported maize meal of the Ghanaian business man was contaminated with fungal toxins known as aflatoxins.  Aflatoxins are naturally occurring toxins produced by certain fungi, such as the mould Aspergillus; they contaminate many African dietary staples such as cereals, spices, oilseeds, groundnuts and dried fruit under certain conditions, such as dry conditions during planting, high moisture levels during harvest and inadequate drying and storage of crops post-harvest.  Though it is primary commodities which become contaminated with aflatoxins from mould growth, the toxins will persist in processed products such as peanut butter or Kenkey as the toxins are very stable and will thus remain unaltered by processing steps such as heating.  Human consumption of contaminated products can result in acute poisoning, known as aflatoxicosis, whilst chronic exposure over a period of time increases the risk of liver cancer.  High levels can be fatal; between 2004 and 2006, nearly 200 Kenyans died following the consumption of aflatoxin contaminated maize.
There are specific rules governing the import of foodstuffs from certain non-EU countries due to contamination risks posed by aflatoxins; for example, there are currently enhanced controls in relation to imports of groundnuts and peanut butter from Ghana and watermelon seeds from Nigeria.
Globally, about $1.2 billion in commerce is lost annually due to aflatoxin contamination, with African economies losing around $450 million each year due to lost trade.  Many countries, including all EU member states set legal limits for the maximum permissible level of aflatoxins in food products.  As such, aflatoxins are non-tariff barriers to international trade, since agricultural products that have more than the permissible levels of contamination are banned; products that do not meet the standards are either rejected at the border or rejected at some point along the distribution chain.
Your opportunities – let's use sorghum as an example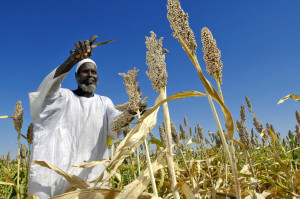 Sorghum, a popular cereal grain, is one of the most important cereal crops in the world, largely due to its drought tolerance and versatility as a food, animal feed and fuel.  The African continent produces approximately 1/3 of world sorghum, equating to 20 million tonnes per annum.  Its drought tolerance and other characteristics make it perfectly adapted to African climatic conditions.  In Africa, sorghum is processed into a wide array of traditional foods such as bread, porridge, dumplings and is also used in the beer production process.
But sorghum is now also gaining popularity in the West: The use of sorghum for human consumption has been on the rise in the United States and Europe, thanks to the gluten-free benefits it confers.  Some sorghum varieties are also high in antioxidants, which are believed to help lower the risk of cancer, diabetes and heart disease.
It is not just cereal products which are in demand in Europe. The EU imports 40% of all of sub-saharan Africa's agricultural exports, including nuts, tea, coffee and citrus fruits. Trade has been increasing rapidly for over a decade as the European Union has forged greater economic links with ACP states. With over 500 million inhabitants and 28 member states constituting the largest food importing bloc in the world, the EU is an attractive market for African exports.
However, strict sanitary and phytosanitary requirements present a barrier to many African companies wishing to export food products into the EU.  Recently, the EU rejected 2,000 tonnes of Cameroonian cocoa harvests due to high levels of chemicals caused by poor cocoa bean drying practices.
 If you are contemplating getting into the commercial export market in relation to food including sorghum and other cereal products, such as maize, flour and soya, it is vital you do your research on the food safety risks associated with your product in addition to understanding the food safety regulatory systems in your intended target market.
Regulations you should be aware of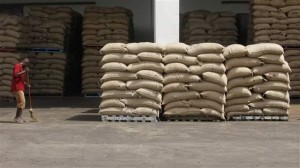 If you are considering getting into the business of exporting food of non-animal origin such as cereals into the EU or you are planning to expand, you need to ensure your products comply with EU food law or an equivalent standard. The quality of your product will directly depend on the production, harvest, and processing practices locally. The food hygiene conditions for imports are laid down in several parts of EU law and determining the rules surrounding a particular product can be complex.
Most non-animal food products from Africa can enter the EU through any port and are not subject to specific import conditions, pre-notification requirements or certification by the authorities in the African dispatch state.  However, certain food products from certain countries are deemed 'high risk' because they are considered to pose a known or emerging risk to public health and are thus subject to an increased level of official controls at the point of entry into the EU.  So it's important that we source good quality, processed or unprocessed products for export which have been grown, handled, stored, processed and distributed in hygienic conditions, to ensure the viability of your business and to ensure that the reputation of African agricultural exports are not tainted.
In addition to satisfying the authorities of the safety of your product, the importer in the EU would need to be satisfied that your products were safe, of high quality and that you had robust safety and quality assurance systems in place to identify and manage any problems.  The importer in the EU would be responsible for any public health incidents or regulatory breaches associated with the sale of your product, unless they could prove that they were diligent and took reasonable steps to verify the safety of the imported products.  The fear of prosecution and reputational damage would ensure that any reputable importer would have stringent safety and quality requirements they expect you to meet which often go above and beyond national legal requirements.  For example, they may require regular laboratory testing for aflatoxins in susceptible products.
It is not possible to summarize all the legal requirements an exporter must consider within the scope of this article; though bear in mind, that other regulations exist which cover matters such as: product labeling, the use of additives and phytosanitary requirements for certain plant products.
Final thoughts and business tips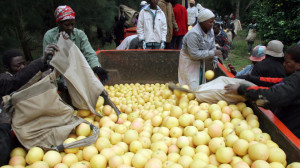 There are amazing opportunities to export food products from Africa, but you need to fully understand the regulatory requirements to successfully grow your business and mitigate risk. It is critical that any potential exporter researches their product thoroughly and understands the food safety regulatory systems in their target market.  Failure to do so may result in product seizures, lost income and reputational damage.  If you want to find out more, I suggest you visit the European Commission's website, which offers advice to trading partners and individuals outside the EU looking to export food products into the world's largest food trading bloc. Other countries will have similar information available online.
But I also see clear business opportunities for Africans to fill that gap as experts and consultants providing services or products that improve the compliance and capacities of African export businesses.
Further: more and more Africans, including some in the Diaspora who are returning home, are planning to use some land they have obtained through family bonds for agricultural production. It is crucial that you are aware of best farming practices to avoid contamination; this is particularly true if you are planning to sell your produce for export, but should also be more strictly followed for intra-African trade to safeguard public health.
Finally, from a sustainable development perspective: African governments need to ensure that a thriving export market does not price out ordinary Africans from access to safe and nutritious food supplies including those Africans who run businesses at national or regional markets.
Feel free to post your questions for Nahum below, or share other export stories that underline some of the problems shared in the insightful post above. 
And: This seems to be our week of guest posts! Number 3 in a single week and they are very popular, so if you have unique Africa business insights to share, please feel free to contact Africa Business JumpStart. Have a great week!
Please don't forget: Know your market before making major decisions! You can make a step towards your goal TODAY by getting my E-book 'How to JumpStart Your African Business'. Get it now or read more information about it here.
And still. Let's be defined what dosage in this case approaches most of all. There can be it cialis 20mg or something another. To me I think it isn't necessary to choose for you necessary. Think. Perhaps suits you cialis 20 mg It is much better.