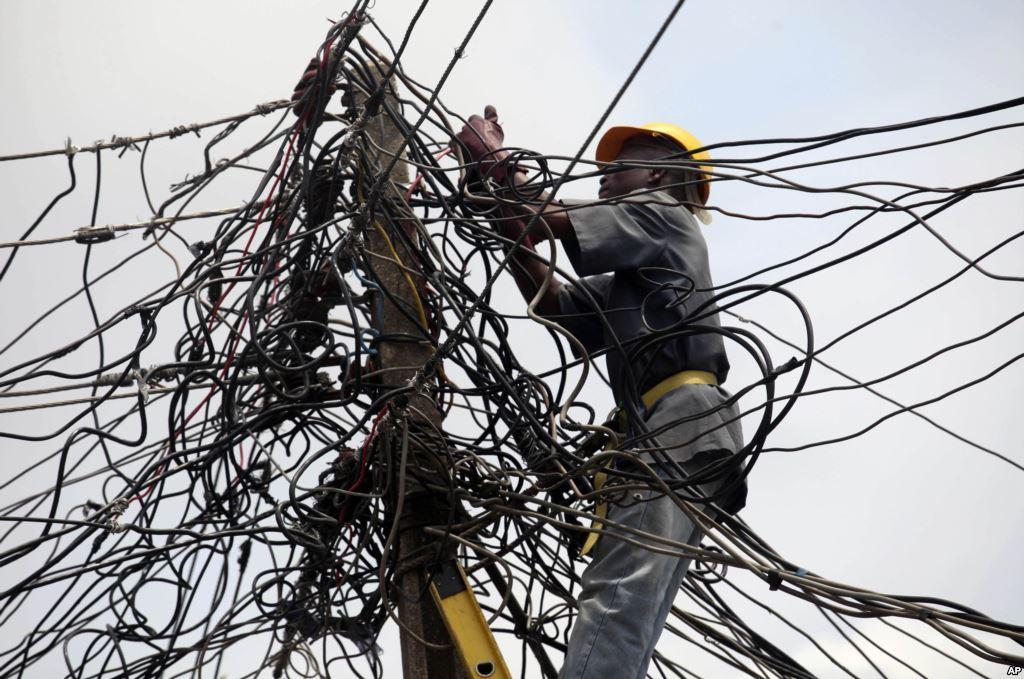 This is a guest post by Christopher J. Onwuasoanya, founder and President of Atlantic Waste and Power System. In his article Christopher, who resides in the USA, describes the early steps and challenges he faced setting up a new business in Nigeria. He also describes the big opportunities in the power sector in Nigeria, a sector in which you can grow a successful business across Africa.
My Story: How we got started in the Power Business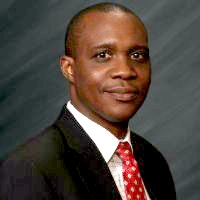 A remarkable event happened in my life on March 4, 2013, I lost my position as Vice President, Investments at JP Morgan.
I had never before been without a job, so I was convinced I would find something.     While looking for work immediately, I went on a field trip with my wife to follow up   on a project my son had carried out for a science competition using methane from   landfills to power a fleet of garbage trucks. We visited the research facility Rutger EcoComplex and went to a landfill site that converted waste into electricity. I was so excited about the idea of solving two problems at once: Nigeria generates a lot of waste (70% organic) and has a huge shortfall in electricity production. With this solution, I saw myself as the knight that would come in and save the day.
On May 21, 2013 Atlantic Waste & Power System was born. The director at the EcoComplex introduced me to people who would partner with me to execute my projects. I dusted up my trusted Rolodex and reached out to people I knew in Nigeria. We were introduced to the State of Kaduna's environmental protection agency and shortly after arrived in Nigeria.
Waste to energy was the craze, the only issue was that we arrived a little late to that party. Everyone wanted a waste to energy facility, but nobody knew how to fund the projects. Very few states had policies in place that made it possible to turn the facilities into revenues. The one state, Lagos, that had things in place was yet to generate electricity from land fill gas and every one you met there had already received a proposal and had completed a study.
Not giving up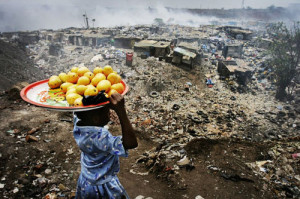 We did not lose hope. We boarded the plane and visited one of the landfills in Kaduna. And then reality hit. The people in charge wanted a transfer station and a waste-to-energy facility because it had been sold to them as 'waste to wealth'. But they had no understanding about the assets they owned, about the size of the assets, nor had they formal waste management policies in place. To make things worse, they wanted us to finance the entire project. I won't go into more details but we realized that the business opportunity was impractical for us from the minute we set a foot on the landfill site.
But not all was lost: During our visit to Nigeria, we noticed one constant problem everywhere you stayed. Generators. They ran for more than 10 hours a day, every day we were there. We were in Lagos, Abuja, Kaduna and Umuikaa and it was the same experience. The noise and smell were terrible. At times I could not sleep or breathe well because of the noise and smoke. Nigeria with a population of 177 million people generates between 3000 and 4000 MW of electricity. South Africa with less than 1/3 of the population generates 50,000 MW and still suffers rolling black outs. The shortage of power in Nigeria was huge and it was managed with the use of generators. The result is that there is 1 generator for every 2.5 people or approximately 70 million generators in the country. The cost to Nigerians occurring as a result exceeds N1.6 trillion per year. There isn't a day that passes without news of a family that died from asphyxiation, electrocution, or as a result of fire from defective of faulty generators.
Coming Back To Nigeria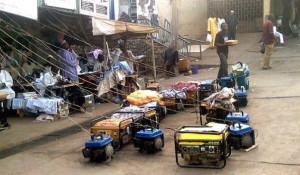 We left Nigeria and came back in November to look at other ways to solve the power situation in the country. We started experimenting with portable solar generators. We looked at a few homemade models and realized that we could not produce them at a competitive price. So we looked at China where we found a few manufacturers that were willing to talk to us. And suddenly we were in the Solar power business. We produced some crude brochures and started attending Diaspora events asking people we met about their opinion regarding our portable solar generators. 
Based on the feedback we received we refined the product. One issue was that Nigerians have a daily need for power that exceeded the amount our units were able to produce. And our price point was still slightly too high for common Nigerians. We went up market and introduced systems to target the inverter market in Nigeria.
"Inverters" are UPS systems that serve as back-ups when grid power switches off. They have served Nigerians very well. They depend on grid power to charge batteries as long as you had electricity for a few hours a day. But what happens when you don't have electricity for days and there is fuel shortage? Well, Nigerians faced a gap there and needed an alternative.
And we were able to present a solution that has inverter capabilities using the sun to charge the batteries when the grid is absent. 
Because of poor experiences people have had with solar powered street lights they want to see the technology in action before they make a purchase. This is why we have started with a soft launch of our product. We had a few early buyers and they have been key. They are telling others about our product and and we are now receiving phone calls and send proposals to them. Most want to see the systems installed before they make a purchase.
For the month of April [2014] we will install five systems. We hope to double that number next month.
What have been the challenges we faced: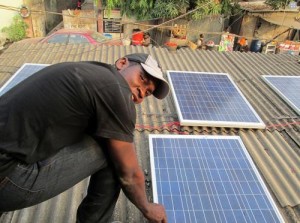 1. Expectations: I expected to become successful out of the gate. I thought I am solving a problem that everyone has and adding something of value. Those were my expectations. But these are not the priorities of the government officials you are dealing with. And dealing with government take time. It may believe that I have the perfect solution, but fact is, the end user needs to see it and believe it, too.
2. Lack of Money: This is the biggest excuse people use to quit or not do anything. I can tell you that we had more belief than we had money, and still do. There were times I could not make my car payments, mortgage payments and settle other bills, but I did not lose focus. Read "Think and Grow Rich" by Napoleon Hill. Most people quit right on the cusp of success. I kept that lesson dear to me. Even when we had no money we continued to market the idea. We continued to believe in the idea and suddenly the phones started to ring and purchase offer followed.
3. Lack of Focus: When you start people want you to solve their very unique problems. While that might put a few dollars in the bank, it distracts you from your main goal. We did get side tracked a few times. We are no focusing on what we are good at and that is all we are going to do.  We do solar and wind. We don't do anything else. Our menu is set.
I am glad I took this journey, this is chapter one in a very exciting book. The opportunities that are present in Africa are phenomenal. We can help people solve problems, provide jobs, and make a good living at the same time.
I thank Harnet Bokrezion (PHD) for this new forum. It has been a place for me to reaffirm some of what I am doing and to pick up new ideas.
Christopher J. Onwuasoanya, President, Atlantic Waste and Power System, are also on Facebook. You may view an introduction to the company here or access more videos taken during Christopher's trip to Nigeria.
Note:
Please feel free to post your comments or suggestions for Christopher below. If you have set up a company in Africa successfully or you have unique industry insights on the continent, please feel free to contact Africa Business JumpStart regarding a possible guest post, so you can share your inspirations, lessons, and clear instructions with our readers assisting them in setting up a business in a certain country or sector.
And still. Let's be defined what dosage in this case approaches most of all. There can be it cialis 20mg or something another. To me I think it isn't necessary to choose for you necessary. Think. Perhaps suits you cialis 20 mg It is much better.