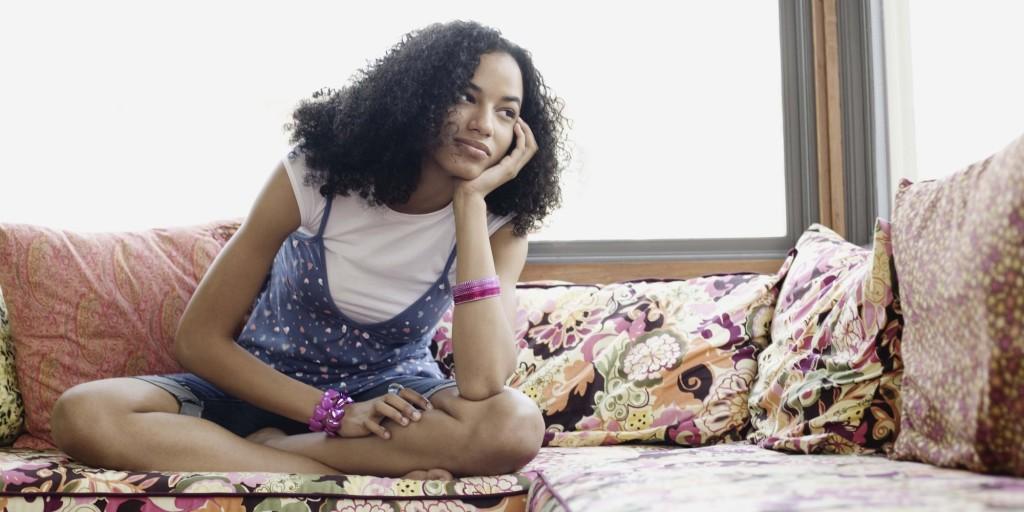 Some of us worry if our African business will ever take off successfully – what is if I don't find buyers fast enough? Today I have some wonderful African business concepts for you that need a lot of careful preparation (nothing comes easy!), but then pay you as soon as you open shop. Make sure you read right until the end and understand WHY the examples I present are so powerful.
No, sir, business models such as running a restaurant in Africa are not among the fast paying business concepts. Your expenses during the preparation and startup phase are horrendous, and once you open, you  expenses usually still exceed income by a mile, in fact, people usually do not flood your gates for months. And when they do, a huge amount of of money goes into the daily running expenses of the business. In today's post, I want to make you aware of business concepts that really start paying you FAST.
But firstly, let me give you an important insight into….yourself!
There are certain factors in the human psyche that motivate us to take action like no other.
One is the belief that we can do it.
Another one the belief that we can control the outcome.
Further, the belief that we can afford it.
But probably most importantly: That the rewards for us are not too far down the road.
(Hint: if you are not motivated you are most likely lacking one of the beliefs above)
Well, yes, we have heard from financially successful people that real success lies in the long-term strategy, vision, and perseverance as compared to running after the quick Dollar. Having said that, there are business concepts that will pay you a decent net profit much faster than others. And the reason? They have relatively low management cost, but most importantly, the market needs your product or service so much, that you do not need to wave around to get attention or make a case.
Here are 5 ways of meeting extreme market needs….when you turn up, people will buy. They have been looking for you!
1.Recruit for large corporations operating in Africa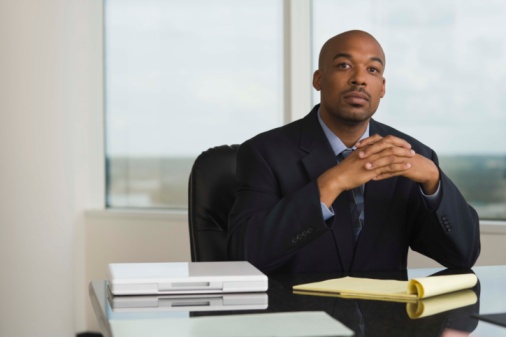 Africa does not have enough experts and senior managers for certain industry positions, and large corporations are always on the lookout. Lookout? No, they actually make loud calls for much sought after candidates in the media and during events! Take a Director of Barclays Africa for example who attended an expo in London arriving from Zambia. She hired two young African Diaspora bankers on the spot – yep, at the event when she gave a presentation. Sure, you could recruit nurses, teachers, or drivers, but why would you want to do that? You will be putting almost the same amount of time and effort in, yet you get a much, much smaller fee out of each placement. Go for the industries that have money – don't be afraid to start recruiting for the big guys – they need your services! Bankers and engineers for example make the perfect niche for you and they earn highly competitive wages; and your fee will sky rocket. International banks, mining companies, and other large international corporations are looking for experts and managers, especially among the Diaspora. IBM for example, made such a call again recently.
If you get just one person placed in your first month, you get a 10% fee of his/her yearly wage, which easily results to around US$7,000 – 10,000 per placement in those categories. Now, make two such placements each month and you are smiling big. This is an ideal business for those of you who are based in the Diaspora, especially in the US and the UK where you find both a huge pool of such candidates and an increased interest and readiness among African Diasporans or those of African descent to be employed in Africa. But hey, we live in an online world, so you can reach out to the guys in the US even if you live on the island of Mallorca. The good news: You need hardly any starting capital at all to get your Africa recruitment business off the ground. You can start working from home with a website and a phone, and maybe some extra cash to attend recruitment expos. I believe it's a job that you can teach yourself with some patience and a lot of initial learning. Get employees or freelancers soon (they can work from home offices, too, to safe you cost) and grow the business quickly.
2. Plant and sell strawberries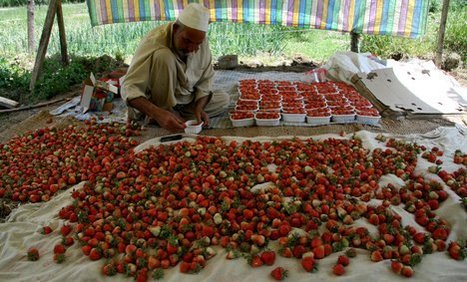 Yes, strawberries sell and they sell fast almost across all major dynamic capital cities in Africa. More good news: the plant grows fast, too. Dairy factories and jam manufacturers need a continuous supply of strawberries, but not enough people in Africa grow them. Hotels and bakeries are also looking for strawberries, but it is the first two industries that will buy them from you in bulk. Strawberries can produce fruits within 3-6 month of planting, but it is advised that you wait 6 month until the plant gets stronger before you harvest. They need a fair amount of water. There are big juicy strawberries that only grow once a year, those are the ones we have in the West. But in Africa, you can go for the type called Chandler, as they adapt well to hotter climates and produce fruits throughout the year (even if they are a little smaller). Now, all you need is a plot of land and it does not have to be large at all – a back garden will do to get you started, as you can grow strawberries even in plastic sacks filed with soil or 'shelve' them upwards. For just $200 you can get enough seedlings to start your business. Ask for seedlings at your local Ministry of Agriculture or one of the local strawberry farms. Once planted, strawberries produce their own seedlings, which you can re-plant, so there is no added cost or hassle about getting new seeds or seedlings each year. In Nairobi for example, strawberry producers are saying they sell all their produce within 2-3 hours. Needless to say, they are expanding fast.
To add: Sorry, I am adding this line one day later, as I forgot to mention: strawberries grown in Africa also have excellent export potential, because Western nations love strawberries and they are only seasonal there during the summer.
3. Open a private toddler group or kindergarten for well-off families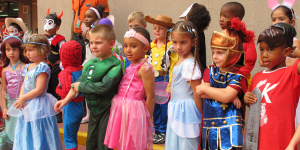 More and more Africans are raising into the upper middle class with more great power, and an increasing amount of women are juggling the challenges of being professionals and mothers at the same time. More foreigners with spending power are relocating to Africa, too. The number of kindergartens that are being started cannot respond to these developments fast enough, hence the big gap. Start with an easy concept such as renting a flat or property (or even using your own) to run a baby, toddler, or kindergarten group. Related policies will be different in each country. You may need a proper qualification, but if you do not have that you can also hire people who do, while you manage the place. Important is that you target the higher middle and upper classes, so you can charge a profitable amount for each kindergarten placement. Make sure your ambience and service stands out and meets the likes of parents who are well-off. A beautiful surrounding, offering a second language, such as English, Spanish, German, or Arabic, providing music lessons or strictly organic food for example would be very attractive to your target market. Think of such a simple, but great concept and aim to quickly open a kindergarten chain across the city that you can grow and oversee.
4. Sell in the Congo (DRC)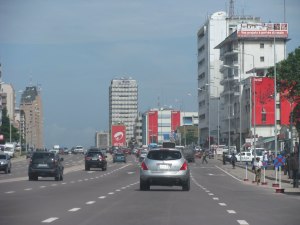 That's it – not much more to it I'd love to say. You see, it is not always a great product or service that sells fast like hot bread, it can also be a market with extreme needs and enough local spending power that get's the wheel rolling faster. The Democratic Republic of Congo is such a rare combination. In generalized terms: it has nothing and needs everything – and people are happy to pay for it. Not necessarily the extravagant sort of stuff, but more of the basics. Bread and computers for example are high on the list, I have been told by an insider who works in the country. Or even better: Sell micro credits. If you have $20,000- 40,000 or more to invest, open a small lending agency in Kinshasa with your money and target traders and shops around major market areas. In Congo there are hardly any banks in the capital city for millions of people, and as a result you will find that you can lend for short term, say 1- 3 months only, for a staggering interest rate up to 25% to even 50% for larger amounts at a later stage! Traders in Kinshasa can turn money around so quickly that they accept the high interest rates. So get onto the ground now and explore – most of your 6 months will probably be spend to get a licence, as doing business in Congo is not easy. But once you are set to go, you won't need to advertise. One call at the market is enough and both customers and money will come in immediately if you meet the many urgent needs on the ground.
5. Target the widely overlooked poor with lunch on the go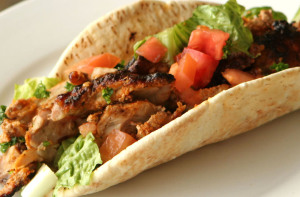 Again this is a strategy that has paid off very fast for many who have used it. Offering much needed services and products to a poorer mass market, such as in the townships of South Africa or slums in other capital cities that are chronically overlooked. These are to a great extent social enterprises that make money, but also put the impact on the local communities at the center of the business. You need to establish 'networks' right from the start using some of the inhabitants as your workers to reach the mass, as your profit margins for each snack are relatively small – so you need to aim for mass with this concept.  There is a wide range of products and services you can offer that are missing now. One idea that would work relatively easily is selling new lunch products that you may start making in a local community or local church facility – simple sandwiches and wraps that local women can bake in traditional ways and prepare – but what you add is the unique product combination, the strategy, and brand. Produce peanut butter as a possible bread spread for example, it is ridiculously easy (takes you 5 mins!) and cheap to make and not known to these poor communities although most of them sell peanuts widely; and it is rather nutritious. Beans, fried eggs, and falafel are filling, tasty, nutritious, and cheap, too.
Millions of slum workers, drivers, or construction workers in the area need a filling snack on the go – and even local schools in the area are under-served during lunch time. Some children in Nairobi's slums for example just get a banana and some dry bread for lunch, I have been told by a father and his daughter, who live there, and the schools buy this from local traders who pass by. We discussed this particular business idea with the two (the father was my wonderful honest and humble driver in Nairobi – give me a sign when you need one), and the girl told me with a big smile: 'The kids at my school would love peanut butter sandwiches, and they would think it is cool." You need to build a concept and brand that meets this huge gap and test your market before you start. The wonderful benefit with this particular idea is that you could offer part-time employment to the many women in need in those slums. 
Now, do you feel somewhat inspired to act? 
If you would like to get Facebook updates in your news feed, with Africa business tips, guidance, idea, trends, and events Join our Africa Business Jumpstart Facebook community HERE.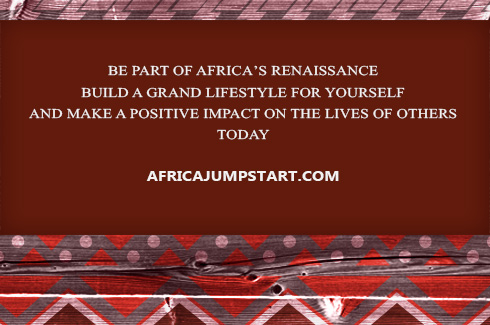 And still. Let's be defined what dosage in this case approaches most of all. There can be it cialis 20mg or something another. To me I think it isn't necessary to choose for you necessary. Think. Perhaps suits you cialis 20 mg It is much better.