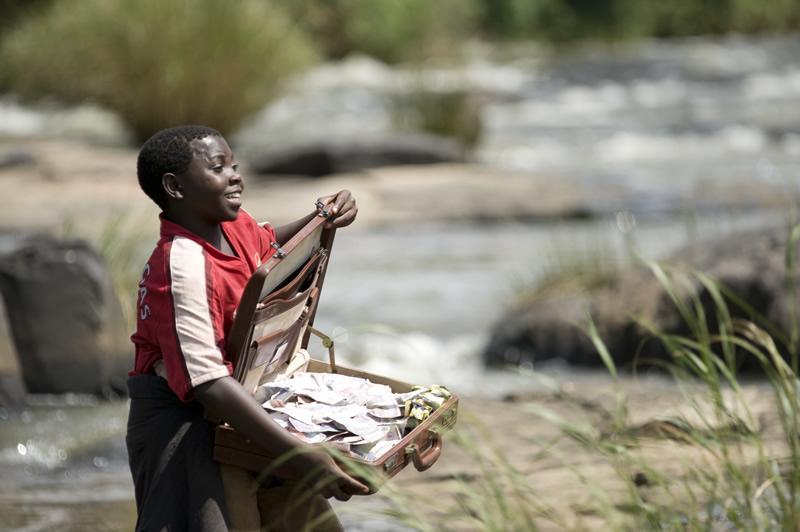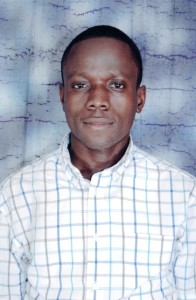 Access to capital is a major obstacle for African startups, and it is an issue of concern to many of you. This became quickly clear during the quick survey I run last year, in which many of you participated during our book launch. I will cover the issue of financing regularly here on my blog. Today, I am very happy to introduce another guest post in our growing Africa Business Jumpstart community. Today all the way from Accra, Ghana. Michael Aboagye born and bred in Accra is a Networking Engineer by occupation. However, he brands himself as Technology Journalist due to his extreme passion for the Communication Industry. Currently, he writes for SiliconAfrica.com. He also works for Subscribers Depot and Inspire Entertainment in Accra and is a member of African Robotics Network (AFRON). He is further a freelance copywriter and web content curator. Today he wants to make start ups on the continent aware of the must-do-steps when you want to attract potential investors. Take it away, Michael! 
" It is very sad. People mentioned it, but looking at my colleagues in the West, I thought we could just get funding and roll." –  Felix Tetteh ( Business leader at TickiAir.com )    
It made me think. I recently had a conversation with a startup entrepreneur here in my home town, Accra, in Ghana. It went something like this:
Me : How's business going?
E : Just as usual. 
Me : Right, so when are you going to launch your product?
E : The product is available. What we need is funding.  An investor willing  to support the product would be our ideal choice.
Me : I understand where you are coming from. Many African startups shrink due to lack of funding.
E : Yes. Western startups have much easier access to funding than us here in Africa; it's a problem.  Do you know a way to convince investors to support tech startups in Africa ?
Me : It all depends on the type of product I would say – it really needs to make a strong case. Do you think investors would like to sponsor a startup without a viable product? Find a common problem and develop a way to solve that particular problem.
E : Okay, I will see what I can do.
Woes Of African Entrepreneurs 
You may have heard about the recent entrepreneurial program that Nigerian business man and though leader, Tony Elumelu, launched through the Tony Elumelu Foundation to help support African startups entrepreneurs who want to change the society with diverse ideas.  He made 100 Mio Dollars available and Tony's initiative to support entrepreneurship in Africa deserves tumultuous applause. But it's still a rare move and opportunity in Africa and we probably won't see too many other organizations follow suit.
Although incubators like iHub, Kenya ; MEST, Ghana, and 88mph in Nairobi, Cape Town, and Lagos are doing their best to provide startups with enough funds and other support, I personally know of many entrepreneurs and small businesses struggling to actuate their ideas, because of lacking access to funding.
Frankly, except for rare stories such as that of Ghana's Dropifi it seems a far reachable dream for most to grow or develop rapidly. But most startups or small business depend on funding or sponsorship to survive in the technology industry. Hence, is it advisable to shut down one's venture if the necessary fund is taking years to manifest itself?
Today I want to share some light into how you as an African entrepreneur are able to convince investors or other funding bodies to provide or support your African venture. There are simply a couple of ingredients you should not miss! Let's see:
The Right Way To Convince Angel Investors
Step 1: Produce a product that will sell
"If I understand a startup's product is able enough to solve a problem, there is a good chance that someone will buy it." – Richard Branson (Founder of Virgin Group).  
Investors are not rare beings. How to get their attention and then convince them to support your venture is the most difficult aspect. Often, we perceive investors a group of people hunting for the next big bang.
But investors are rarely looking for some rare innovation from space. The product must simply be able enough to solve consumers' worries and do so with an attractive edge. A startup who has to offer that is likely to accumulate a significant amount of sales in the next couple of years. Hence, one must decide to prepare and analyze the sort of product they are willing to develop. It must fill a real gap that is of value to a larger segments of the population – businesses, consumers, farmers, or industry experts, for example.
Step 2: Display your product professionally
"We can't invest our money into something we are not privy to." – John Enyame, Lean Startup Expert, Entrepreneur)
This is a basic and crucially important step. Failing to do so is usually disturbing the smooth progress of startup funding and development in Africa. How can you convince investors or a group of tech supporters on indiegogo or kickstarter  to provide funds without really demonstrating the effectiveness of your product known to them?
Merely explaining or narrating the effectiveness of your product to them is a waste of time. It won't get you far. You need to invest time, effort, and possibly a few bucks to prepare a professional display. This is your first step towards being taken seriously and standing out! Your presentation is your first communication, it's an image of yourself and what they can expect when dealing with you. Work on that. Get it right. 
One way to do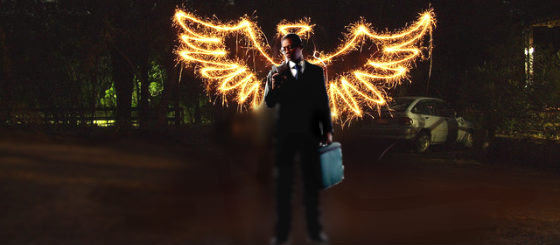 so is to create a gallery or bio of you current product or project for which you seek funding for. The gallery explains in detail the product you have. It provides an opportunity to make a first decision how viable your product is and if it may have the potential to compete in the market space. 
Being competitive starts right there. Thousands are trying to get the attention of investors and if you do not stand out right from the start for all the good reasons, you will not make it. It's that simple.
Step 3: Create as strong Pitch Deck

 
'For an entrepreneur, life is a pitch.' – Guy Kawasaki ( founder of canvas.com)  
Also known as a Slide deck, a pitch deck is probably the most important interaction tool to aid entrepreneurs to  raise  enough money for a project or product.
A pitch deck is a brief presentation, often created using PowerPoint, Keynote or Prezi, used to provide your audience with a quick overview of your business. It's the professional way, and African entrepreneurs need to get their head around this.
The structure of one's pitch deck will determine whether investors or donors would like to provide enough fund or not.
 Here is the best way to create a better pitch:
Title : Include your business' name, your name, title and contact information.

Problem : Explain to investors the pain that you are resolving. The motive is to get everyone nodding and buying in.

Solution : Ensure that the audience clearly understands what you sell and your value proposition.

Business model : Explain to them how you can make money, who pays you and your sources of distribution.

Marketing and Sales : Explain how you will reach your customers and your marketing leverage points.

Competition : All and sundry wants to know why you are good, not why the competition is bad.

Timeline and use of Funds : Inform them about the current status of your product or service, what the future looks like and how you will use the money you are trying to raise. 
These methods mentioned above are the main ingredients to get good angel investors to even notice you and hopefully start to communicate with you. That's the first step. The second phase would be to prove that you have what it takes. Investors are not only investing into a product, they are above all, investing into you to make it happen with their support. If they see you don't know your financial revenue forecast or profit margins, if you show insecurities or doubts, if there are questions you cannot answer they will withdraw. There are several avenues to convince investors. Whichever you choose, ensure that value, professionalism, and precision are present.
Thanks for the insights, Michael!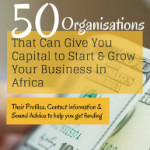 Are you looking for organizations that could fund your Africa Venture? Get our 101 Ways To Make Money in Africa with our bonus book listing 50 Organisations That Can Give You Capital To Start & Grow Your Business in Africa, including a short profile and their contact details. Click here and then scroll down to view.