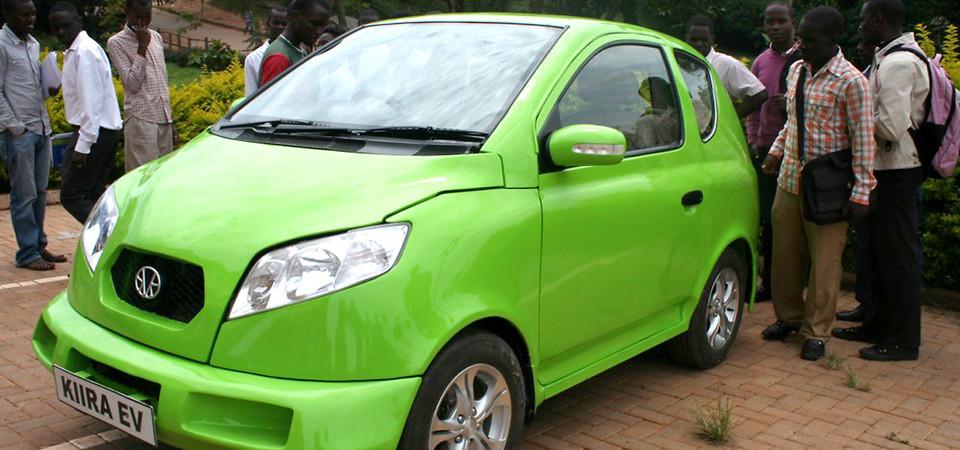 What African business news surprised you most this year? Africa is changing and with that the world's poor perceptions of this wonderful continent (oh yes, including our very own!) are changing, too. Of course, Africa is still struggling with chronic tragedies, but it is now eagerly developing its new image as a world-class market competitor. And what better way to recognize this shift than to revisit some of Africa's most surprising business and market news in 2014!
Let's take it away!
1. Nigeria Announces Launch of Made-in-Nigeria Satellite
Africans want to compete from now on right at the front! In September, Nigeria's Minister of Science and Technology announced that Nigeria would design, fabricate, test and launch its first indigenous satellite by 2018. "By 2018, by the grace of God, we want to see a made-in-Nigeria satellite launched. It will be built in this laboratory and launched by our Nigerian scientists". According to him, competence and capabilities in satellite technology serve as tool for national economic growth and are a huge contribution to the development and benefit of mankind.
2. African ATM Machines and TVs run on solar power

Forget about solar phone chargers and solar fridges, Africans are taking solar energy to a whole new level! In July, a South African company announced the product launch of the first solar powered TVs. SunPoynt TV offers packaged wireless television connectivity with solar charging for rural Africa that can be run on a comparatively low 12V DC charge as opposed to 220 Volt AC. The end user price for the 12VSunPoynt TV is close to $370, while other products offer less, require 220V and can be up to double the price.
But the good news did not stop there: South Africa's ATM Solutions announced in November what is believed to be the first solar powered ATMs in South Africa now operating in Mpumalanga in the east of the country. While still grid-connected, the incorporated solar panels and batteries provide power during blackouts. According to ATM Solutions, a solar ATM operated uninterrupted for a full week during testing without any using mains grid power.
3. Who is now investing heavily in Africa…? It's Turkey.

Are you thinking China, US, or UK? Think again. Turkey has appeared as a strong partner for Africa with projects and trade agreements across many African countries. Turkish investment has skyrocketed over the last 10 years and its clear focus is…. Ethiopia. In December 2014, the Turkish Economy Minister gave another hint about just how deep these trade relations really are: While Kenyan banks are waiting for Ethiopian markets to open up, so they can confidently set up branches, he announced that "a strong Turkish Bank branch" would be opening in Addis Ababa soon. Turkey says: Teşekkür ederim, Ethiopia answers with: Merhaba, enkuan dehna metu !

4. Botswana voted top investment destination. In Africa? No, worldwide
This is amazing! The Foreign Policy Magazine presents a Baseline Profitability Index (BPI) 2014 titled 'Where to invest around the world'. The BPI brings together eight factors to predict the total pre-tax return investors might expect in countries around the world, they are: economic growth, financial stability, physical security, corruption, expropriation by government, exploitation by local partners, capital controls, and exchange rates. In each case, the author estimated how likely a given factor was to affect an investment, and then how costly the effect might be. Now here is the really surprising result: Botswana has come out as the best place in the world to invest in for the second year in a row! Ahead of markets like Hong Kong, Singapore, and Qatar! Do you have investment plans in 2015? I suggest you consider Botswana!

5. Nigeria promotes a solar power race car and Uganda its first electric hybrid car
Well, while most Africans still import their cars from abroad and African governments are struggling to get car assembly factories onto the ground, others focus on more…shall we say…individual demand.
Nigeria was on the talking point of technology and innovation globally when it announced its solar powered race car. Called the "9jaBOLT Solar Car". The car, which is to be built at an estimated cost of US$0.65 million, is planned for unveiling at the Africa Design Medal & Festival coming up in Lagos in August 2015 to showcase the very best of Africa's design thinkers, architects, industrial designers, artistes, innovators, technologists and photographers who will gather to showcase their craft.
In the meanwhile, in mid-November in Nairobi, Ugandan company KMC unveiled a prototype of its hybrid electric vehicle dubbed the Kiira EV SMACK, marking a first in East Africa. The five-seater sedan is powered by a rechargeable battery instead of petrol. The College of Engineering Design, Art and Technology at Makerere conducted a 4km test-drive . Its makers say that in motorway conditions, the Kiira EV can attain a speed of 100km/h and cover 80km (50 miles) before it needs recharging.
6. Kenyans will be digitally identified
The digital registration of Kenyans will start in April 2015. A spokesperson from the citizens and foreign nationals' management service says citizens will be given a unique digital identifier which will replace all documents, except passports, issued from birth to death, giving room for Kenyans to have paperless identification. Great move, Kenya! Happy identifying in the 21st century!

7. Which power cuts? SA among top 10 solar power producing nations worldwide
After a lot of bad news regarding South Africa's leading power generating company Eskom this year and a warning that some South Africans had to prepare themselves for regular power cuts in the next 18 months, there is some long-term hope on the horizon for the more optimistic souls.

South Africa is in 10th spot worldwide, with 15 solar plants now contributing 503 MW to the country's electricity grid. It is following the United States generating 6 498 MW, China (4 607 MW), Germany (3 428 MW), India (1 897 MW), Spain (1 680 MW), the UK (1 523 MW), Italy (875 MW), Canada (714 MW), and France (677 MW).
8. Africa's number of billionaires is rising to 29
Africa is talking more and more about the wealthy. Ethiopia lead this year with the continent's fastest growing number of millionaires and the renowned magazine Forbes now includes Africans regularly on its rich listings. This year, a record 1,645 billionaires made it to FORBES' annual ranking of the world's richest people. There are 29 African billionaires this year, up from 20 just a year ago. At the top now for the fourth year in a row is Nigerian Aliko Dangote worth $29 billion. He made his fortune with cement sugar, and flour starting from humble beginnings. Right, can someone not only list the money they made, but also tell us exactly with how much they all started?

9. Africans the most confident start up entrepreneurs worldwide
This was the result in a study about African start-ups by the CNN. Who would have thought that Africans are – against wider self-perceptions – so confident. True, entrepreneurs might be optimistic by nature, but nowhere else in the world is this key drive toward success as present as in Africa. The continent's entrepreneurs boast the lowest levels of "fear of failure," with just 24% responding that it would stop from starting a business and seizing business opportunities. In countries like Zambia, Uganda and Malawi the figure drops to as little as 15% — compare that to countries like the UK (36.4%) and the United States. (31%).
Wonderful – confidence is the first step towards success and it certainly means that we will get more amazing business news in 2015 and the years to come. Africa is indeed on a new journey and it is time that you join in 2015 !

And please add any surprising African business news below in the comment section – even if it is your very own small business accomplishment or research outcome.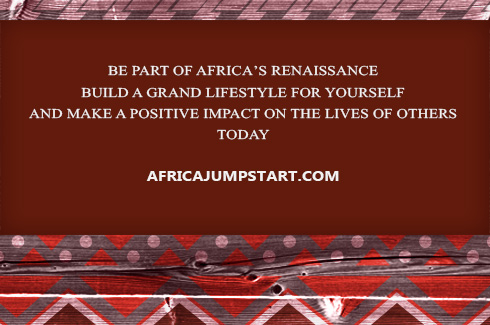 And still. Let's be defined what dosage in this case approaches most of all. There can be it cialis 20mg or something another. To me I think it isn't necessary to choose for you necessary. Think. Perhaps suits you cialis 20 mg It is much better.