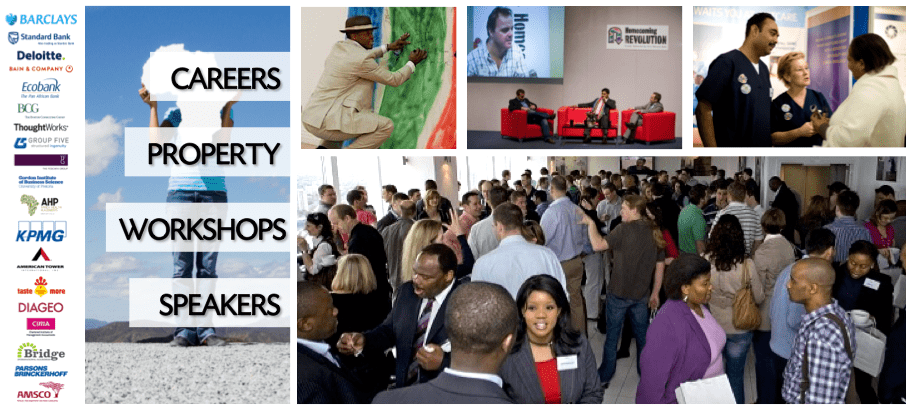 Date of Expo: March 15 & 16, 2014
This weekend Diaspora Africans, related stakeholders, and some high-profile sponsors meet at Olympia for the Home Coming Revolution Expo 2014.
If you are planning or contemplating to go back home to start a business or career you should really visit. There is a great line up of speakers, many of them Africans who went back to Africa and made it. I think it would be an amazing source for information and networking opportunities. The basic ticket online costs just £20 and a bit more if you want to attend the workshops.
The high -profile sponsors and exhibitors include: Barclays Bank, Standard Bank Group, KPMG Africa, American Tower, Bain & Company, The Boston Consulting Group, Bridge International, Deloitte, Ecobank and many more.
And why would they attend an expo calling upon the African Diaspora to return home? Exactly, because the African Diaspora is a population segment that is increasingly of value to economic partnerships of all sorts. It also means that these companies show a keen interest in Africa.
I hope you will be able to participate at this interesting event. I will certainly be there and it would be great to meet some of you. Drop me a line if you attend!

Background
Homecoming Revolution is the one-stop platform that showcases opportunities in Africa for African Diaspora Professionals. Originally established in South Africa as an NGO in 2003, Homecoming Revolution is now a commercial entity and has a footprint in the UK, USA, South Africa, Nigeria, Ghana, Uganda and Kenya.]
And still. Let's be defined what dosage in this case approaches most of all. There can be it cialis 20mg or something another. To me I think it isn't necessary to choose for you necessary. Think. Perhaps suits you cialis 20 mg It is much better.