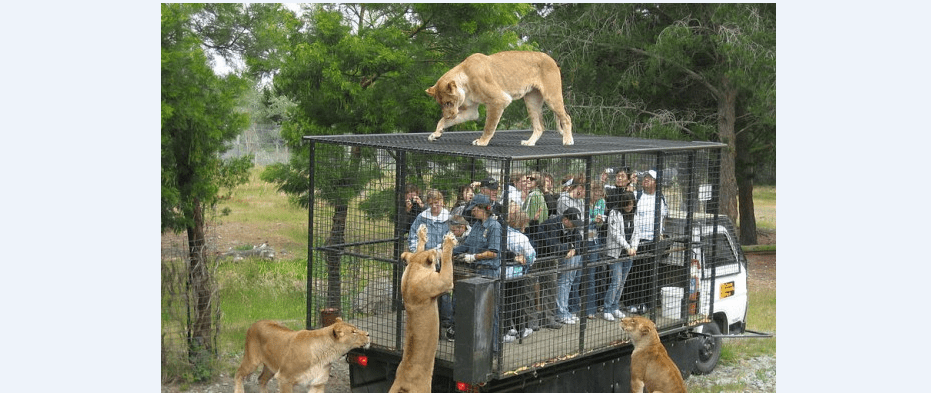 Today I want to make you aware of some pretty serious African business risks. The kind of risk most people do not think about – although you can manage or mitigate these risk if awareness is there.
When people think about doing business in Africa, they very often worry about the 'traditional' risks. Corruption, bad governance, conflict….and now sadly Ebola. The image of a risky business environment persists among foreigners and the African Diaspora alike. As a result too many Africans living abroad miss out on the wonderful opportunities the continent presents throughout.
On the other hand, you have overly ambitious people who dive into African markets without knowing the local risks and not giving them enough attention. Such impatient enthusiasm can seriously backfire on you. You may find out too late that you are unable to continue with your plan; it can cost you a lot of money or you may even be forced to pack your bags.
I think it is important to strike the right balance. Be aware of the risks in a certain market you want to enter. If the list with risks is indeed too long and the worries are justified, consider other markets in Africa that are less risk prone. In any case, when you start doing business in Africa you need to identify risk mitigation and management strategies for your startup.
As a reminder, I want to share the link of a post I wrote a few weeks ago, titled 'The 3 MAIN Africa Business Obstacles You Need To Overcome'. 
In this article I presented the TOP 3 business risks as they were identified during a survey by businesses already operating on the continent.
But today, I really want to make you aware of other risks that you have probably not thought about, yet they are valid, and awareness is the first step towards managing them.
1)  Doing business in Africa can be expensive – The high cost of operation
This is a very crucial fact that is completely under-estimated by many. Operating and living in most parts of Africa is not cheap, but expensive, and increasingly so. You have Luanda, Angola which is among the most expensive cities in the world, and a night at a simple 3 star hotel in Kigali, Rwanda with bad finishing will cost you more than a Hilton-sister-hotel room with perfect decor and breakfast in Boston, USA. But you will also find that electricity prices are going up yearly in South Africa and you now pay 16%VAT on everything you import into Kenya. Prices are growing everywhere – fast. What that means is that the cost of your operations on the ground will go up, too. The real risk for you here lies in the period between setting foot into the market and actually starting to sell, so in this initial phase, where you will be solely depending on your savings or funding to set things up. As everything can take longer in Africa than anticipated, you may find that you have to extend this period by weeks or months, which can cost you much more than initially anticipated. Many who have not been aware of this particular risk, had to leave with nothing in hand.
How to mitigate or manage the risk: Seriously, increase possibly even double your budget for setting up your business locally – or make sure you have access to extra money when needed. Stay with family or locals to decrease cost of accommodation. Your best bet to mitigate this risk in Africa: Choose a market where delays and red tape are much less common, so you can actually pretty much stick to your original budget to set things up. If you are a regular reader of my blog you know such markets where things move relatively fast ahead do exist in Africa.
 2)  Sudden change in policy can leave you literally out of business – watch out for these first signs!
Here is another risk, which is no rarity at all: Sudden change in policy. At the end of 2013, alcoholic beverage makers in Mozambique for example faced a new decree titled "Regulation on the control of the production, marketing and consumption of alcoholic beverages." This was under discussion for months and 29 entrepreneurs were seeking a dialogue with government worrying that the decree would have a major impact on their businesses. Last year, Nigeria introduced a 70% import tax duty on imported cars, similar strict policies came into action or are being discussed for certain cars in Kenya and Ethiopia. Now, think about it, if you were just starting producing local beer in Mozambique or setting up a car market e-commerce site for imported vehicles in Nigeria – it would be a disaster. Such 'sudden' changes in policies are happening quite regularly across various industries. 
How to mitigate or manage the risk: You can often avoid running into such predicaments, because policy changes – even if they may look sudden to you – are often subject to months or even years of debates. Do some thorough research online for your industry  and if you find that such debates or national concerns are already taken place in a particular country there is an increased risk that decisions will be taken that are not in your favor; it may be wise to consider another market for your startup right from the start.  
3) Export bans
Although African governments are promoting exports, what we have witnessed repeatedly is an export ban on certain products in their raw form. This is particular true for the mining sector, but in some rare cases also for agriculture. Uganda for example banned export of iron to improve value addition. Similar bans came into force in Zambia where the government banned the export of copper concentrate to foreign – based smelters suggesting the country had enough potential to process the copper. In a wider development context this is great news, because local value addition to Africa's raw materials is so vital for economic development. But if you planned to do business in this regard, you need to be aware of such trends across Africa's mining sector, or you may be in big trouble.
Ethiopia has banned the export of its major staple food taff – you need to bake it locally into Enjera or gluten free cookies to export it. And Tanzania put a temporary export ban on grains, which was lifted again last year following a bumper harvest.
How to mitigate or manage the risk: Aim for local processing and value addition and you won't face export ban issues. 
4) Failure to pay tax in Africa
We often hear that lack of access to finance is one of the main reasons why businesses in Africa fail in the first five years. But there is another big reason in some countries that is hardly mentioned: The failure to pay taxes. These businesses are closed down by the authorities. The failure to pay tax is one of the top reasons for business failure locally. Looks like African governments take their tax collection pretty seriously. Now the risks comes in when you get major local partners who have not been in business for very long.
How to mitigate or manage the risk: This should really mean two things: Make sure you pay your local taxes in Africa, don't take a chance! But also try to establish if new businesses with whom you enter into a major partnership are paying their taxes, too.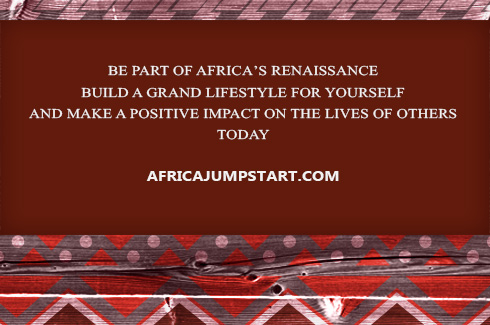 And still. Let's be defined what dosage in this case approaches most of all. There can be it cialis 20mg or something another. To me I think it isn't necessary to choose for you necessary. Think. Perhaps suits you cialis 20 mg It is much better.