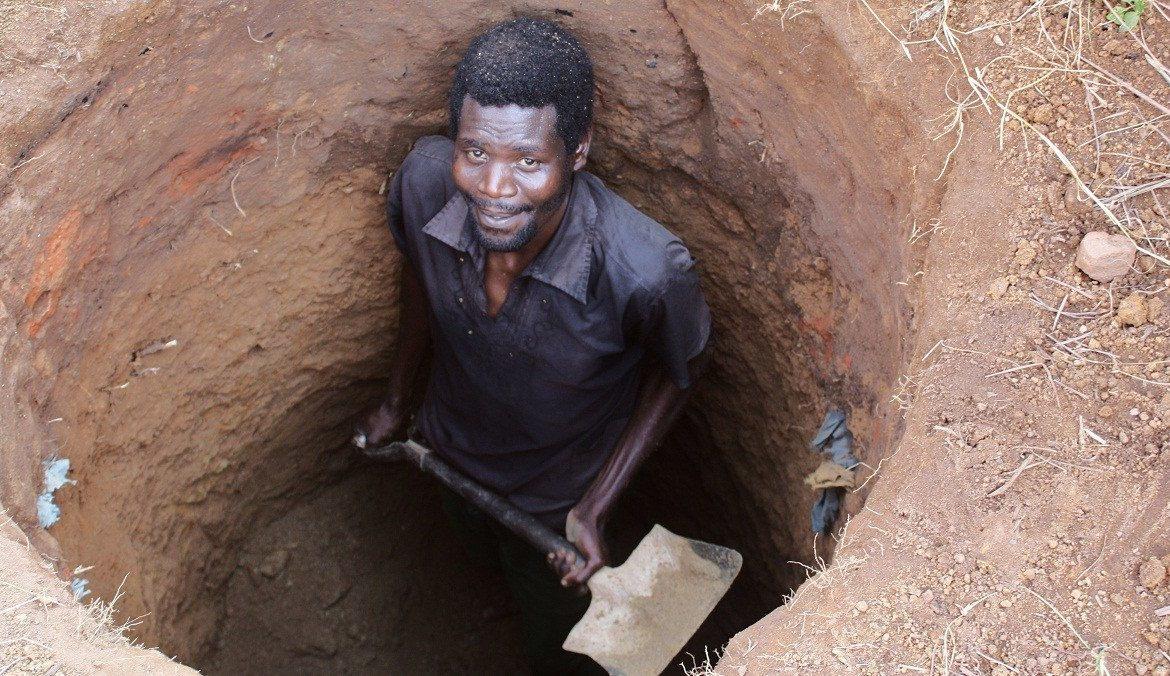 Today I am giving away three hot tips…..free resources that help you start and grow your African business. I dug them up for you!

I am not sure if you have ever looked at my 'About' page – but most of you have probably understood by now that I truly want you to succeed in building your Africa business. I want you to find that hidden passion in you again and the belief that you can achieve much more in life than you have settled for so far. I am challenging you, I am challenging us as Africans…and everyone else who is looking for ways to get more out of life while serving Africa and the world at large in our many own ways.
Africa Business Jumpstart is not about encouraging you to open a business. It is about finding the courage, right strategies, resources, and vision to build something GREAT and of true value – for yourself and Africa.
Today, I want to share a few resources with you. I believe that these three tips are little rare treasures for everyone who plans to start or grow an African businesses. There is still a chronic lack of valuable support out there for African start up entrepreneurs and businesses, so, make the most of it!
And you know what, I am going to introduce the first one sharing how I was introduced to it…by one of its managers: It happened at the Homecoming Revolution Expo in London last March. I was early and walked into the still half empty exhibition section – dressed up smart and putting my business face on (it's the face that says…spread some extra confidence, baby) – when I was loudly greeted by a lady with the words: "Hi there, let me tell you about Africa's best kept secret….!"
I remember, my immediate thought was something like: A little too much jargon, but I like her smile and want to be polite.
Then it was like: hmmm OK, anything in there for me?
Then: Great this is something I need to share with my Africa Business JumpStart Community
And lastly: Amazing organization, great lady, great chat….and I walked away with a smile.
Here are my three secret tips for you:
1)

Amsco

– the organization that helps you build a globally competitive business – for FREE

The organization I was just referring to is called Amsco – the African Management Services Company. Amsco has been set up to assist African businesses. It was introduced by the UNDP, African Development Bank, and the IFC as Africa's largest engine to human capital development. The goal was to train African managers and bring in experts, so African businesses would be in shape to compete globally. I have since suggested it to a couple of my clients and partners, and we were in touch with Amsco over the phone explaining some plans for a manufacturing company in Nigeria. They were very forthcoming and explained that there was scope to send inexperienced managers or to train the management of the company.

Amsco supports a wide range of businesses. If you want to find out more I suggest you visit Amsco's video gallery where you find a collection of short clips and business development case studies. Here is just one:
 By the way: Amsco is also always looking for highly qualified people across various sectors that can fill certain managerial positions across Africa. I suggest you get in touch with them for the latest open posts and job requirements if you are interested in learning more. And, it can be a great strategy to get your foot into Africa if you live in the Diaspora and if you are worried about setting up a business locally without any income or experience.
2)

Mara Mentor

– Interact and get online advice from African entrepreneurs 
This site is a newbie, it only started in June 2014 (so a month before I a wrote this post). It is an online forum where you can link up with experienced African entrepreneurs and business leaders for direct interaction and advice. In almost any sector.

It was launched by Ashish Thakkar, one of Africa's most successful new entrepreneurs who has build an empire – the Mara Group. You can also join Mara Mentor on Facebook. Here is a short introductory video:
3) FREE Top online courses for improved business knowledge
If business is in your genes and you have gained a great deal of knowledge and experience in this regard, skip this tip. For the rest of us, I believe, learning more about entrepreneurship, business, and financial management is one of the best strategies to prepare us for the work ahead. Many people simply dive into business with a good idea, but no sound understanding of requirements, and then they wonder why they fail. Don't take this risky short cut. Most of us simply don't have entrepreneurship in the blood and we have never been taught business strategies at school. You will be ahead of the game if you take some time to learn about the advice and strategies that others share with us in this regard.
When I decided to listen to my own heart and head (and no-one else's) and become an Africa entrepreneur, I started to read and watch a lot of advice that was provided by renowned business owners…..and I enrolled in some free online university courses. Today, I want to share this incredible resource with you introducing three options.
Coursera.org: I personally did several courses and can only highly recommend them- it's so easy! All of the courses I did were taught by American universities and you can even get a certificate if you pay (I think it was around $49). I have to say I never received my certificate, but I was too busy setting up my own business to follow up in this regard. Fact is, these are high quality courses across a wide range of subject and you should visit several times to see which new courses are on offer. The best course I did was one on entrepreneurship by the Maryland Technology Enterprise Institute (Mtech), University of Maryland. Note: These are generic courses and not focused on Africa.

Speaking of Amsco earlier on, they also offer an e-learning portal addressing managerial issues in your African business. Register and check it out here.

African Management Initiative (AMI)
AMI has decided to make some of its online courses available to everyone. It has partnered with Kenya's Strathmore Business School, South Africa's University of Pretoria Gordon Institute of Business Science (GIBS) and Nigeria's Lagos Business School to do so and just launched its first free online course  Managing Customers and Markets. Many more are set to follow. Like coursera.com AMI provides an upgraded option where you can get a course certificate for around 250 Rand (approx. $24)
I hope you loved my little secret tips to start and grow your African business for free and please share your thoughts or your own tips below.
I for one will work on many of my own learning curves, one is titled: how to get your readers to engage and comment on your blog. I wonder if there is an African strategy to it (smile)
Don't give up !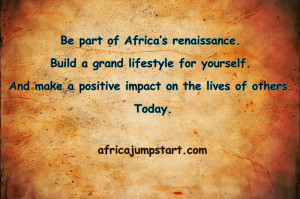 And still. Let's be defined what dosage in this case approaches most of all. There can be it cialis 20mg or something another. To me I think it isn't necessary to choose for you necessary. Think. Perhaps suits you cialis 20 mg It is much better.