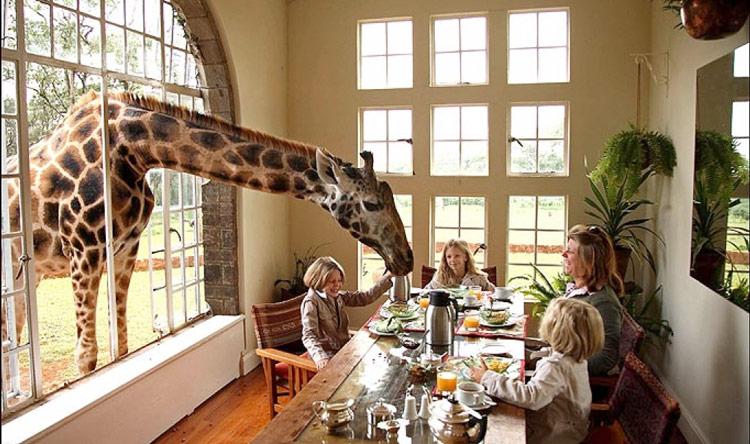 Africa's tourism potential rocks – it is growing annually at around 6% – and it makes total sense: I don't know about you, but each time I see pictures of the breath-taking scenery of Tanzania's Ngorongoro, the white beaches of the Seychelles, the rare forests of Madagascar, the calm royalty of the Kalahari, the grand hotels of South Africa, the buzzing markets of Morocco….. I long to travel. In fact, my biggest motivation and reward when doing business in Africa would be to one day be able to enjoy the privilege to experience all these places and more around the world. I love travelling. It fills you with a sense of freedom and excitement – you feed every sense of your body with a new experience. And the beautiful memories bring joy to you for years to come.
On that level, starting a business in Africa's tourist industry is probably hugely rewarding. You will always be accompanied by that aspect of dream and adventure.
Many African countries bank on growing dynamics in the local tourist industry for added national income. The tourism sector may not be among the crème de la crème of African opportunities and it gets overall less attention than other key sectors, but it is growing steadily and provides wonderful prospects.
One example is that of entrepreneur Marek Zmyslowski. He left his country Poland to seize the opportunity and moved to Nigeria where he opened launched jovago.com only in 2013! He quickly received funding and his African hotel booking portal has grown in one of Africa's entrepreneurial success stories in no time with over 200,000 hotels today.
Here are 10 quick business ideas for Africa's tourism industry that are relatively easy to model and implement. You do not need much starting capital at all, because you can use the services, platforms, and even clientele of hotels and tourist agencies already operating. Your main job is to design creative tours and industry solutions and then simply to partner with industry actors.
1) Create a tour that stands out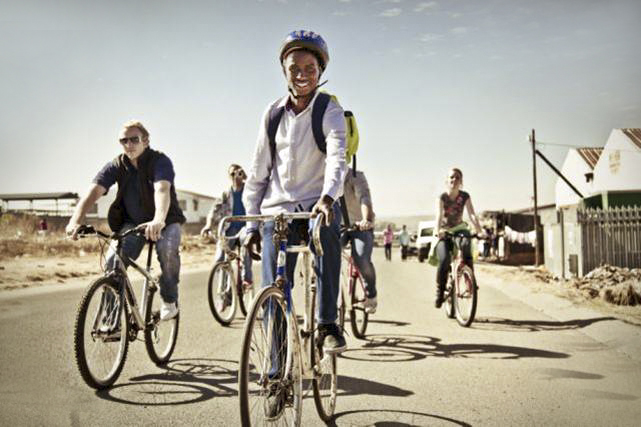 You may get a hard time beating the competition when you put together another safari tour or a beach holiday. Stand out to make your mark – I mean truly. One example is that of 22-year old South African entrepreneur Jeffrey Mulaudzi who decided to take tourists coming to South Africa through the poor townships on bikes. He offers 2 1/2 hour tours and 4 hour tours, which include some sight seeing of spots relevant during the apartheid uprising and some chats with the locals who live in those poor areas, the taste of local African beer, and a lunch. He started in 2010 during the Wold Cup just aged 18! Today, he is featured across African business media: his tours are a hit and he had soon to expand his bike network. Tours cost R200 (around $18) for two-and-a-half hours, or R400 ($37) for four hours ( assume he may have around 5- 10 people in each tour). I love doing the calculations: So if he works just for 4 hours a day (which is not much!) with ten tourists 5 days a week he makes a revenue of US$7,400 each month !
Think out of the box!
2)  Find a national theme that sells
What you come up with depends on which popular national treasuries or compelling stories you have to share. Think of ' A Nollywood Movie Tour' in Nigeria, which could possibly include visits to some film sets, dining like the actors, and a night at a Nollywood movie cinema.  Think of ' On the trail to the birth of coffee' , visiting a local coffee plantation in Ethiopia where tourists can experience picking some red beans themselves, processing show case, tales & symbolism, and enjoying a traditional coffee ceremony in the middle of nature.  What else could sell to Western, Asian, and African tourists alike ? I am brainstorming:…..an authentic night in an African village…..creative historic tours, which are rare to find in Africa……survival training & backpacking….following the routes of the slave trade …..experiencing local culture: including possibly cooking classes for national dishes, a visit at a local church or mosque, a music or dance show, and maybe even regular arrangements for small groups to experience local weddings.
3) Romantic honeymoons with a twist
Africans celebrate weddings. It's huge. The concept of honeymoons is not so common. If couples take a time out, it is usually at some kind of location nearby. But with a fast growing upper middle class, this is soon to change. Honeymoon packages across Africa will sell to both Africans and others. Add something creative and unique to the traditional romantic options.
4) Investment & trade tours
Trade missions are rare and are usually offered by foreign entities that work closely together with government. Business travel has seen a sharp increase in Africa during recent years and the market would certainly be there for you. You could combine holiday and businesses in one package providing an insight into local business opportunities and including networking events or meetings with industry associations and firms seeking partners or investors. This is such a great niche !
5) Family friendly holidays
Big gap. Yes, you can take your children to holiday with you, but be prepared to find little program and recreation activities for the small ones in Africa's tourist destinations and resorts. Come up with wonderful activities for children and partner with some hotels in this regard.
6) Summer vacation camps for African children and youth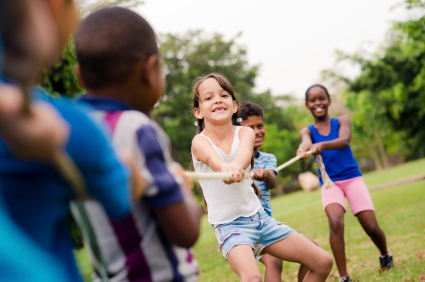 This is a concept that is pretty popular across the Western world and I can imagine it would be an absolute hit with well-off busy parents in Africa. They book their children to go on a holiday camp for 2 weeks during school breaks – you offer swimming, climbing, excursions, bonfire & party, and much, much more – while parents work. I have visited man exciting summer camps in Germany and France when I was young and can tell you many wonderful tales.  
7) Weekend retreats
The concept of retreats is good business both in the Eastern World and in the West, and I believe it could be an interesting niche in Africa. Most of it would have deep spiritual or relaxing aspects. Including praying, meditation, fitness and wellness, massages and in general just getting away from the stresses of daily life in the city. Remember, stand out to sell, especially if you have a quite competitive tourist market, and weekend retreats can deliver uniqueness.
8) Student travel on university campuses
Frankly, I am not sure if this would work in some of Africa's larger cities, but it is certainly worth looking into. I remember that we had a student travel office at our university campus and one more in town that offered amazing deals for students – and it was pretty popular. They arranged big discount with air plane carriers, bus companies, and tours that would simply not sell out for various reasons – low season, wrong forecast, last-minute free spaces….in Africa you may add a sudden decline in tourism due to perceived threats. Travel and tour companies would then sell some of these spots at a cheap rate to the campus travel agency and make students very happy. It would be a pretty new concept in Africa, but it may work very well in locations like South Africa, Kenya, Nigeria, or Egypt among other.
Do some research starting with your  target market – the students. Ask them about their travel patterns, challenges, and dreams and if they would buy.
9) Online platform for affordable tourist accommodation in private homes
Many people who travel to or within Africa are unable or unwilling to pay for expensive hotels. This include international students, start up entrepreneurs, or simply people and families who are not so well off. You may have heard of the site Airbnb.com – which offers alternative accommodation in private houses across the world. People can upload their accommodation opportunities and you can book them as a guest. A night in a family home in major cities may cost you for example  $15 or $30. The fairly new platform is so successful the business is now estimated to be worth billions. Although they do offer some accommodation across Africa, I think you can replicate a somewhat similar model specialized for a particular African country or region. Many families or professional do not want to go to the lengthy process of dealing with the complex upload and communication with visitors or are not aware of the site. If you can start with getting 10 family homes in a certain African city on your local accommodation platform and then grow it from there – we are talking. $5 per night could go to you. It has huge scalability and returns for you would add up nicely with little expenditure. 
10)  Unconventional holiday tour site
Look at some of the ideas above, and see what kind of adventurous, rare, crazy, and unconventional holiday tours and experiences are available in Africa already. A hot air balloon flight over the Masai Mara Mara in Kenya for example is one of them. You could then create an online market platform for all of these rare tours across the continent. Your aim would be to become a popular go-to-site for people who look beyond the typical 2 week beach or safari holiday. A site that is known for truly unconventional African holidays. Similar like a hotel booking site, you make your money simply by aggregating the offers out there. You will need the permission and commission agreement with the companies in charge. Each booking made through your site would simply get you a healthy percentage of the sale. It is all tracked automatically with an affiliate link that you would install at your site – the tracking usually works 6 months or so. That means people do not need to book the holiday immediately. Even if they visit the company website itself 2 months later, the system will still have recorded that the first contact was made through you.
And now?
Easy. Start thinking, designing and planning – you can start the process of all ideas above immediately – number 4) , 9) and 10) can be perfectly managed from abroad most of the time. You can start all of the above models as a home based business. Not much needed to get you going for these tourism options as long as you are motivated, creative, and visionary. What do you think? We would love to hear from you, Africa Business Jumpstarters, please leave us some messages below!