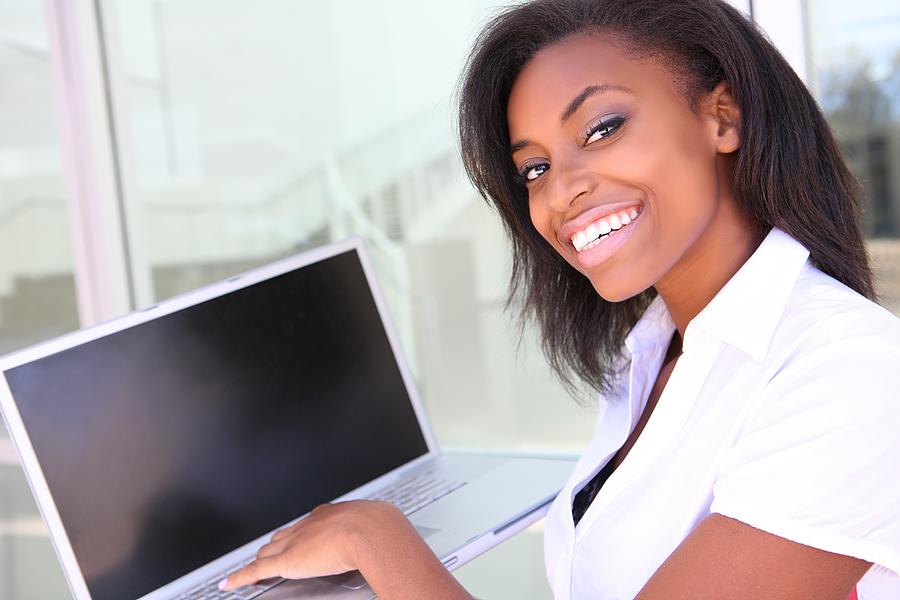 When you know your market and you are well aware of growing Africa business trends you will always have a huge advantage building your venture. Not only will this awareness enable you to make smarter and more informed decisions, but it will allow you to tap right into dynamics on the ground that can accelerate your success. Yes, you need that, especially when you start small.
Throughout the last year I have made you aware of growing trends in Africa. They continue to be very relevant this year, so I thought it would be helpful for you, if I am summarized some of them below to give you a head start into the New Year.
Here are 10 bite-sized growing business trends that are relevant to your own undertakings:
1. Value addition is one of your best bets doing business in Africa

I cannot mention it often enough: African governments are promoting value addition for economic development and there are huge gaps to be filled. This means that manufacturing processes that add value to Africa's raw products and materials will happen increasingly in Africa on the ground generating more money on the continent. Simple example: instead of exporting fruits and then importing tropical fruit concentrate for juice production from Europe, the whole juice production circle will take place in Africa. Your opportunities here are huge, and you will be stepping right into the development agendas of African governments. It is a business concept that would work anywhere in Africa and across a wide range of products.
2. Agriculture is a huge growth market of top priority
Almost every African growth market banks on its agricultural potential. And no wonder, because Africa has vast lands that are still to be cultivated and production on traditional crops can be intensified. Africa's population is growing and everyone needs to eat, every single day, and that means that the demand for food will never slow down, but continue to rise. And it does not stop there: the world at large is looking at Africa as a new food basket. Here you have it, this is a powerful trend and doing agribusiness is gaining in popularity across the continent. It is highly profitable and also widely viewed as the best approach to job creation and poverty reduction in Africa. It is a sector that is rapidly growing in many African states that have enough rainfall; having said that, the top promoters of agricultural production and related investment are Nigeria, Ethiopia, Angola and increasingly Zambia, Congo, and Rwanda.
3. The East African Community continues to be a top market destination
The East African Community (EAC) has become the favorite destination for private equity investors in Africa and they have most certainly done their homework, so it is good to be aware of that trend (and possibly follow it if you are still thinking about where in Africa to set foot). The EAC is currently Africa's most dynamic trade region and it is working visibly towards taking down trade barriers within its member states. A lot has happened in this regard over the last few months, which means that you are looking at an opportunity to do business in a single market of an estimated 150 million. It is the perfect choice if you are looking at fast expansion, business diversification, and risk mitigation. Nairobi is currently the capital of the EAC and the most popular base for most businesses to run their regional activities, but Kigali (Rwanda) is a strong contender and a great strategic choice, as doing business in Rwanda is both very safe and easy.
4. Intra-African trade is growing fast
Many African producers are thinking about accessing export markets in the West and while there are certainly many opportunities out there, intra-African trade is currently growing at a much faster pace. To be aware of this development is crucial for your success, as it may change your entire approach when growing your business. But being aware of the big rise in intra-African trade also opens opportunities for you in regard to logistics and transport, or other services and securities you could provide to actively support intra-African traders and address some of the obstacles they face. A great niche to step into – just think about how you could add value in this regard.
5. There is growing potential in Education & Health
Education and health are widely regarded as social development sectors, but in Africa both sectors are holding big business opportunities. Over the last couple of years, more African governments are trying to push this forward – Kenya and Angola are two who have repeatedly stated the importance of investment and startup initiatives in these two sectors.
6. The US is strengthening its trade ties with Africa – so are BRICS countries
Most of us are aware of the increasing interest the Obama administration has in trade relations with Africa and the recent US-Africa Summit brought together major decision makers and stakeholders from both continents to advance that effort. This means that we will see increased engagement between the two continents – both ways. And this is where you can come in! Yes, of course, you can think of trading your products between the two continents, but there will also be ample opportunities for service provision to make doing business between the two markets easier. Communication channels, partner matchmaking, relocation services, business & investment travel, running information and networking platforms online and offline, marketing.…just to name a few. It's the perfect choice if you are based in the US and you do not want to relocate to Africa. Build your Africa business anyway by providing services that link both continents up! However, other emerging economies, such as the BRICS countries continue to strengthen their ties with Africa. While China is at the forefront already, Brazil, Russia, and India are taking increased interest. South Africa has started more new business initiatives on the continent than any other nation. Consider how you and your possible relationship to these countries can be modeled into a business concept.
7. E-commerce is growing
We have seen huge changes in this regard just over the last year or so. Online shopping has become increasingly popular, in particular in South Africa and Nigeria where big changes in consumer behavior have been recorded. We will see more of it. Africa is going through a mobile revolution and an Internet revolution will probably soon kick off. Mastercard can now be used widely across the continent for online payments. It is the perfect timing to get your Africa e-commerce business set up while the window is still wide open and competition is low.
8. Africa Crowd funding opportunities increase in popularity
Africa crowd funding is gaining popularity. One of the most renowned crowd funding platforms is Venture Capital For Africa, VC4A, who have received wide recognition and stakeholder support across the continent. For you, this means two things: It can either be a possible funding source for your own endeavors (in most cases you can just sign up online) or you can think of building your own Africa crowd funding platform and run it as a business providing access to capital for others. Inform yourself and see if this is something of interest to you. A crowd funding platform for African business and investments based in the Diaspora (especially in the US or the UK) can be a great niche for you! Choose 1-3 African sectors as a target to narrow your niche further down.
9. Fast Moving Consumer Products will be Africa's top sector

This is a prediction that Ernst & Young made for the continent. Such developments are directly linked to both Africa's fast growing middle class and the concept of value addition through manufacturing, and therefore it is a trend that will stay for years to come. If you couple Fast Moving Consumer Products with agriculture, which is, as we just mentioned above,recognized as another top sector on the continent you have a powerful combination and a winning strategy. You can then make use of more of the trends here in this list – trading within the EAC  for example, or possibly offering some of your products online.
10. Women focused business is a smart success strategy
This is an interesting trend not to be overlooked. There is a growing effort to include women more actively in Africa's s economic development. It is widely driven by international development banks and institutions and increasingly communicated on Africa business platforms. If you are interested in empowering women in Africa then you could design a smart business strategy in this regard. Focus on the employment of women only (possibly even impoverished and otherwise disadvantaged women) or design certain products or services that are uniquely tailored to the needs of women. Not only will you step into a largely overlooked population segment of Africa's markets, but you can be sure others will notice. Policy makers, development institutions, and the media will be quick to promote your business initiative and possibly even support it. The social equality and social inclusion of women is high on the agenda – just look at the Millennium Development Goals (MDG) that many governments are now keen to meet, but the reality is that not many stakeholders have really focused on women as their target market. Excellent opportunity for you to take on that role.
I hope you found the insights useful for your own Africa business venture. We really all look forward to your feedback and thoughts in the comment section, let's keep up our engagement in this forum.
Oh, and happy New Year!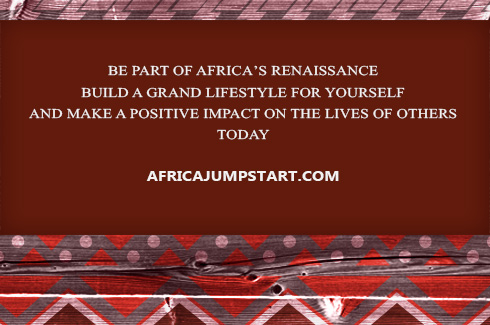 And still. Let's be defined what dosage in this case approaches most of all. There can be it cialis 20mg or something another. To me I think it isn't necessary to choose for you necessary. Think. Perhaps suits you cialis 20 mg It is much better.